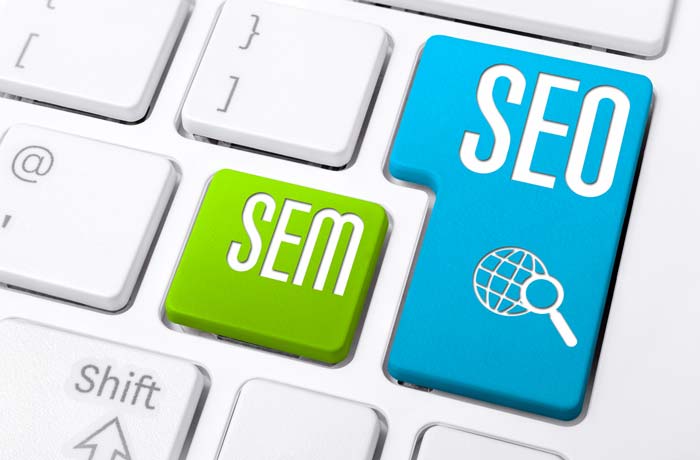 How many searches do you think happen on Google every second? At 2 PM GMT (Greenwich Mean Time) on 11 September 2020, 85,681 searches happened on Google in a second.
In 11 seconds, that volume reached 942,405. The screenshot below says it all.

You can always visit Internet Live Stats and watch for yourself.
Internet Searches And Business Growth: The Link
Numbers have a way of retelling a known story in a very different manner. Let's crunch some numbers.
As of July 2020, 81% of all searches relate to a purchase need.
90% of searchers visit an online selling platform.
74% of searchers bought something online.
52% of them used a mobile phone to make their purchase.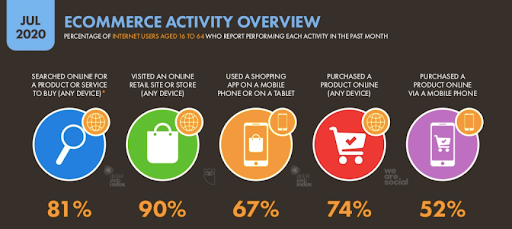 What Do These Numbers Tell Us?
It's important to grasp what the numbers mentioned above tell us about business growth. Also, it is good practice to occasionally revisit what we think we know. Numbers change, and their implications change with that as well. So, here goes:
You surely know that you have to find a way to be easily visible on SERPs (search engine results pages) for your potential customers to visit your website/ e-commerce store. "Easily" is the operative word here.
A 2017 Forbes article reports that 92% of searchers never go beyond the first SERP. Not just that – 67.6% of the clicks remain limited to the first 5 results.
The rate of conversion from search to buying is high: 74% as the chart above reflects. To attract that conversion, you need to feature among the top 5 on the first SERP.
You cannot ignore mobile optimization. Your website and/or e-store must be mobile responsive. Nearly one-third (30%) of the top SERP results on a desktop does not reflect on a mobile device.
These triggers make effective strategizing for Search Engine Optimization (SEO) and Search Engine Marketing (SEM) critical in the world of digital marketing.
SEO and SEM: A Quick Revisit
The nature of your investment constitutes the basic difference between the two.
SEO expertise ensures that your website ranks high on SERPs through organic search. Search that you have not separately paid for.
SEM relates to paid search optimization. You pay to get your website to appear at the top of SERPs. PPC (pay per click) is the other term used to refer to SEM.
Why Is SEM Not A DIY Job?
It's harder than it seems. Only 15% of the traffic on search engines click on an ad, says the Forbes article. A PPC/SEM campaign needs a lot to attract that 15%.
PPC campaigns, thus, come with a huge cost but low RoI (return on investments) – unless you manage to attract that 15%. This specificity rules out the DIY approach.
You can, of course, have a team of in-house experts. The overheads, however, will make your costs soar. The RoI is bound to falter.
SEM agencies are a solution. Their job is to optimize your SEM (PPC) RoI. However, not every SEM agency that promises to do that for you can translate that promise into reality.
Generating false clicks is a known strategy of fooling clients. Hence the need for caution. You need to be extra careful when choosing an SEM agency.
Our rigorously researched tips will help you there.
7 Must-Answer Questions Before You Hire An SEM Agency
You'll surely interact with several agencies before you decide which one to hire. Reflect on the questions below and let those answers guide you.
1.   What preparations did the agency take before the meeting with you? Are they focused and thorough?
SEM is a serious job that needs meticulous planning and thoroughness in execution. You should be able to perceive that mindset when you first meet an SEM agency. Robust preparation and the depth of research about your company should reflect serious engagement.
2.  For how long has the agency been in this business? Does it have a Google Partner badge?
Both of these are critical markers. You need to hire an SEM agency when you're not an expert in that. The agency has to have that expertise, and that doesn't come without experience.
Equally important is the Google Partner badge. Google itself says that to have this badge is to prove that the agency has earned recognition from the search engine god. It implies that the agency knows the rules of the game, and has up-to-date knowledge about Google ads.
Remember one crucial pointer in this context. It is impossible to exactly predict how the internet will behave. No experienced agency will ever claim to have a complete understanding of future internet behavior. Be wary of any agency that does.
3.  Do they have data to back up their claims? Are they willing to provide referral calls with prior clients?
Claims are easy to make. Providing evidence to prove those claims is harder. An SEM agency needs to have hard data to prove their achievements for previous and existing clients.
A confident SEM agency will not hesitate to facilitate referral calls with previous and/or existing clients. Ask for it. Talk to these clients to verify the agency's claims.
4.  What is the width of the agency's experience with digital marketing? Is it comprehensive enough?
SEM is one specific aspect of digital marketing. An agency claiming to specialize in SEM may seem to be the ideal candidate. However, an understanding of the other elements of digital marketing contextualizes effective SEM strategizing.
Also, it's advantageous to have a partnership with an agency with expertise in different aspects of digital marketing. You don't need to keep looking for someone all over again for every new support need.
5.  What tools does the agency use? Does it take care to remain updated?
SEM operates in the ever-changing world of the internet. An efficient SEM agency needs to remain updated on an ongoing basis. It is critical that the agency knows about and uses the latest digital tools available.
Analytics in general, and Google Analytics in particular, constitute a relevant example. An agency without the latest knowledge of analytics at their fingertips is like a driver who doesn't know how to shift the gear. You wouldn't want to trust them with your SEM investments.
It is also vital to find an agency that not only utilizes technical tools but also emphasizes effective internal collaboration. A streamlined agency project management process, coupled with powerful SEM tools, will ensure efficient coordination, seamless teamwork, and ultimately deliver the successful results you are seeking.
6.  What kind of reports will the agency give you?
Analytics constitute the nerve center of SEM. Ask the kind of analytical report an agency will give you, both to guide your campaign plan and to review it after it gets launched. A keyword analysis report, for instance, forms the basis of SEM strategy.
Ask for the KPIs (key performance indicators) they will use to measure the success of your SEM campaign. Ask for how many reports they will generate and at what frequency you can expect them. These are critical elements in SEM optimization.
7.  How does its pricing structure compare with the market rates?
This one is simple, but not any less important than all of the others. Do your basic market research to get an idea of the price rates offered by SEM agencies. A pricing structure that's too high is as dubious as one that's too low.
Why You Need a Trusted Dedicated Team as Your SEM Partner
So, you know now that hiring the right SEM agency is pivotal to optimize your RoI from your SEM/PPC investment. We recommend partnering long-term with an outsourced dedicated team.
Access specialized SEM expertise as and when you need it without overhead costs and administrative headaches. Enjoy the trust and dependability. Reach out for additional services when necessary.
You can't get it any better.