Fill Out the Form Below and I will Personally Email You an Estimate of Your Website Cost and Provide Free Guidance
Don't Pay Too Much For Your Website!
How Much Does a Website Cost?
$100? $5,000? Both may be correct depending on how you create your website. Many people pay different prices for websites simply because they do not know what the standard pricing is and there are hundreds of providers on the web with many different prices and levels of service.
First, let's be clear what we are talking about. There are many costs associated with developing a website. The costs include domain name which is typically $10/year and hosting which can be $7 to $20 per month depending on where you get it from. These two costs are ongoing and you will need to pay them on an ongoing basis. So when you put together the domain name and hosting, the average person pays $10/month for these services.  You can also expect a one-time upfront cost of developing the website if you hire a professional website designer. If you design the website yourself, the investment of time may be more significant than the monetary cost.
What Web Designers Charge For a Website
The typical way of getting a website designed is hiring a professional to design the website. If you are needing a custom design and a simple 5-page website, you can usually expect to pay $500 on average. If you require greater functionality like accepting credit card payments on your website or allowing users to login or create membership  profiles on your site, this will require a greater investment.  More complex websites like this can be $1,000 to $5,000 typically with some higher-end custom implementations being as much as $10,000.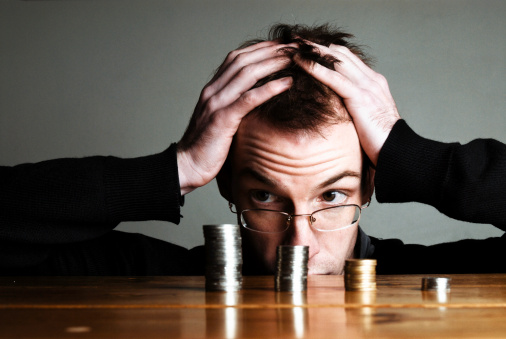 The best way to reduce the cost of a website is to build it yourself. Unfortunately, many people do not have the knowledge to do this. Some website providers have made it much easier to for website owners to create their own websites using website builders. These website builders use a simple interface to allow users to easily create their website. When using a website builder, pre-designed templates are used so there is no upfront design cost. The cost of using a website builder is typically $10-50 per month depending on the package you choose. However, there is a significant investment of time to learn how to use the website builder. You can read my post on Intuit Homestead, a popular website builder.
Affordable Option
No matter what option you choose to build your site, make sure you know what the costs of building a website are before you choose a service. Many people are overpaying for websites so don't be one of them! Make sure to check out my Complete Website Package to see if it is a good fit for you and as always, feel free to ask me any questions at all about your website needs. I'm happy to help.
Free Website Guide
I wrote a free Website Startup Guide to help new website owners avoid the common mistakes that many new website owners make. You can download and read the guide free now by requesting it up near the middle of this page.