Video is a powerful marketing tool, and an increasing number of businesses use this type of visual content on their websites.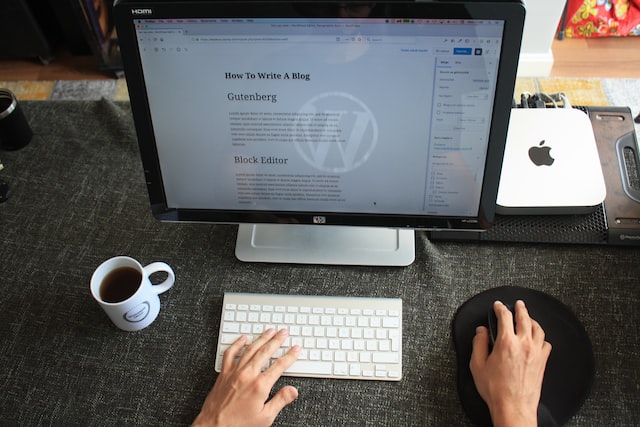 Photo by Fikret tozak on Unsplash
It's reported that 92% of marketers value videos as an important part of their marketing strategies. You can benefit from increased engagement, higher ROI, better SEO, and more sales. In this article, you will find how to embed videos in a WordPress page easily. Read on and improve your users' experiences.
Why to Embed Videos?
Businesses add videos to their posts to capture the audience's attention and increase the time they spend on their sites. It leads to higher engagement, conversions, and a better understanding of products and services. People prefer visual content to texts. That's why an absorbing video is a powerful marketing tool. Statistics say that 88% of people have been convinced to buy a product or service after watching a brand's video. Videos boost shares that are a plus for brand awareness. Your SEO will improve as videos attract visitors to your site and make them stay longer. And search engines view it as a positive ranking factor. So if you want to connect with your users, embed a video on your WordPress site. 
3 Ways to Embed Videos in WordPress
You can create a video on your own and share your original content on the blog. Find a high-quality editor and online video resizer by Movavi so that users open your video easily. Another great solution is to add videos from hosting platforms, including YouTube, Facebook, TikTik, Vimeo, Instagram, and many others. Let's explore three ways to embed a video in your blog post. 
#1 Video Embed Plugins
Plugins add advanced functionality for embedding videos in WordPress. Consider installing a plugin-enabled plan to benefit from this feature. You may try such plugins as Smash Balloon YouTube Feed Pro, YouTube Subscribe Bar, Lazy Load for Videos, or All-In-One Video Gallery. Firstly you need to install and activate the plugin you like. Now you can add a new menu on your dashboard, change the settings, and publish. Then the API key and add new videos copying your video ID.
#2 Block Editor
It's one of the simplest ways to embed the video on your site automatically. You just have to paste the embed code from a video hosting service into the WordPress editor. For example, copy the URL of a Vimeo video that you want to embed. Then edit the WordPress post where you want to add it and paste the URL in the content area. WordPress will fetch the code and display the video in the content editor. Now you can share your post by clicking "Update" or "Publish".
#3 Sidebar Widgets
You can embed videos in WordPress sidebar widgets. The embedding process is quite easy. Firstly, navigate to Appearance and choose Widgets in your WordPress area. You should search for 'Video' and click on the block to choose the video type (YouTube, Facebook, etc). Then you add a new video block to the widget. In order to embed a video, paste the video URL and click the "Embed" button. Everything looks easy, but don't forget to click the "Update" button to display the video widget on your website.
Conclusion
Now you know the reasons to use videos in your blog posts and can do it easily. There are three simple ways to embed a video in WordPress. You can create your unique content or embed videos from hosting sites. We wish you good luck and hope your site will rank high in search results, attracting many visitors.