Creating SEO-friendly content for your websites has become the need of the hour. It is best to focus on producing high-quality content if you want to compete with the competition on the search engines, which is no doubt intense nowadays.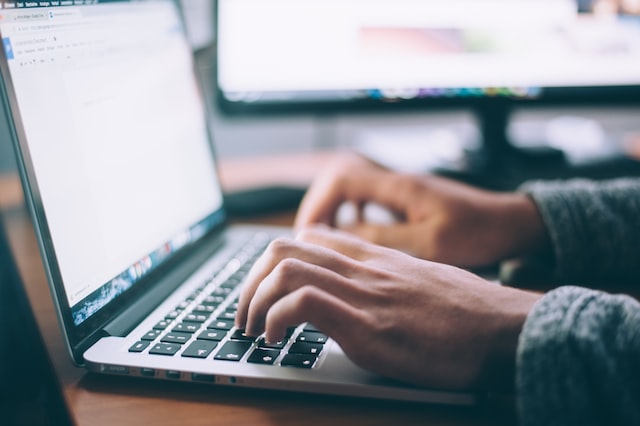 Photo by Glenn Carstens-Peters on Unsplash
What else matters is that you need to follow an effective SEO content strategy and consistency in writing articles or blog posts. If you are searching for some help in creating SEO-friendly content with on-time delivery, online paraphrasing tools can be quite useful for you.
Whether you are brawling with writer's block or facing unbending deadlines, paraphrasing tools can ease the content writing process. In this article, we are unveiling the 5 best paraphrasing tools to create SEO-friendly content for you.
So, let's get started!
5 Best Paraphrasing Tools for SEO-Friendly Content
Known to be a smart paraphrasing tool, Rephrase.info is helping thousands of content writers to create high-quality SEO-friendly articles.
Without putting any extra effort, this tool will paraphrase your content using the three excellent modes:
Fluency
Standard
Creativity
Except for the creative mode, the other two paraphrasing modes are free to use, which is pretty amazing right?
Not just that, this multi-lingual paraphrasing tool works equally best for writers, students, and teachers as it supports multiple languages to choose from.
If we take a look at its paraphrasing results, they are quite great. Not only does it produce readable content but also retains the original meaning of the input text.
In the context of SEO-friendly content, this tool rephrase text that is precise, accurate, and free of plagiarism and grammar errors. There is no registration or log-in required to use this tool.
Why Rephrase.info?
AI-based paraphrasing tool
3 different paraphrasing modes
Free to use
Supports multiple languages
Plagiarism-free results
Downloadable results
This is another online paraphrasing tool that helps writers to rewrite SEO-friendly content. It is better to be called a sentence paraphrasing tool because it rephrases the content sentence by sentence.
You just copy the content in its input field, select the sentence, and click on the pen icon showing above the text. The tool will offer a number of rewritten sentences to choose from. You can choose the one that fits well in your content.
Also, if you want to rewrite a piece of text only by changing the words with their synonyms, this rewriting tool will also let you do that. Select the word and it will provide you with several synonyms for that particular word.
This great paraphrasing tool offers a free browser extension that works seamlessly on Chrome, Mozilla, Firefox, and Edge.
This paraphrasing tool comes with a free grammar and spells checker, making it an excellent tool for writing SEO-friendly content.
Why Linguix?
AI writing assistant paraphraser
Free-to-use browser extensions
This paraphrasing tool has a plain and beautiful interface that makes for content writers. This rephrase tool uses different modes to change the original text into a fresh one.
You can just paste the original text and rewrite it in a flick of a switch. You can also replace the synonyms of the paraphrased text if it seems irrelevant.
In addition, its strong AI algorithms guarantee to produce plagiarism-free content that helps improves your SEO rankings on search engines.
The free-to-use service lets you rewrite 10,000 characters at once, which is enough to rephrase a blog post or article on one spin only.
Why Word AI?
Attractive interface
Excellent and fast processing
Generate plagiarism-free and SEO-friendly articles
If you are looking for a rewriting tool for your small writing tasks, this rephrase tool is an excellent choice. It provides faster results without compromising the content quality in the rephrased text.
This has a plain and simple interface. Unlike other rephrasing tools, this does not offer different paraphrase modes but still, its AI algorithm ensures high-quality SEO results.
You do not need to fret about the tedious registration and sign-up process before using this tool, you can just go to the website and start paraphrasing for free.
Why CoderDuck's Paraphrasing Tool?
Free usage
No need to sign up or register before using it
No premium packages
High-quality, plagiarism-free, and human-readable results
Supports different languages
Works on almost all browsers
To write SEO-friendly content for your websites, this paraphrasing tool is a complete solution. The best feature of this paraphrasing tool is that it works really fast.
The tool uses three paraphrasing modes:
Smart spin
The ultra spin
Rephrase manually
Choose whatever mode you want to work with and this tool will generate SEO-friendly content for articles or blog posts.
Moreover, you will like its interface because of its convenience and ease of use. This excellent paraphrasing tool allows you to rewrite 1,500 words at one time.
Why Study Crumb's Rewriting Tool?
Convenient and easy-to-use interface
Spins 1,500 words at once
Multiple writing modes
Ultra-fast result
Conclusion
So, in our opinion, these are the 5 best paraphrasing tools to create SEO-friendly results. We have tried and tested these tools to ensure the quality of the results.
Also, among the plethora of paraphrasing tools available on the internet, the list of these tools stands out in terms of rephrasing SEO-friendly outcomes.
No matter which paraphrase tool you use, make sure you proofread your work and check for its readability and plagiarism before the final submission.