Today, in any area of ​​sales, the main task is to achieve universal customer focus.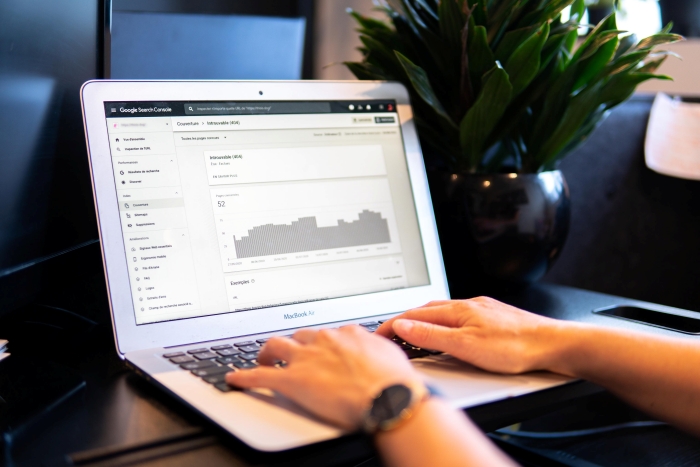 Photo by Myriam Jessier on Unsplash
According to statistics, about 51% of B2B companies do not want to cooperate with companies that have insufficient customer service. Now, more than ever, it is important to pay maximum attention to this, otherwise, the business will fail.
Using customer portals is suitable for any site and will help increase customer engagement rates. So, for 2018, about 88% of US respondents said they expect brands to launch such platforms. Customer portal is a good solution – they are convenient, they store reports, product information, personal data, archives, digital files, and much more, which helps users and the brand to interact faster with each other.
But, like any platform, a client portal cannot do without SEO optimization and promotion. This is what will be discussed.
Best SEO Client Portal Tools
We have selected 4 main tools that will allow you to work with SEO:
● Google Data Studio (GDS) is the best reporting tool that translates large data streams into easy-to-use visualization;
● Semrush – a universal tool for analytics and keyword research;
● Ahrefs – the best backlink analyzer;
● HubSpot is a tool for optimizing the conversion rate.
The complex of these tools organizes a powerful SEO organism that handles all the main tasks from auditing to tracking rankings. Now let's take a closer look at each of them.
The internet is a wide place for everything, and the possibility of finding another free tool for tracking Google search rankings is inevitable.
Google Data Studio
GDS is designed to automatically generate reports in the form of an easy-to-analyze visualization. This is what the customer portal needs. It is enough to upload the data from EXCEL, Google Analytics, or other platforms, adjust the appearance and that's it, the finished dashboard is ready. It will be supplemented with tables, graphs, and diagrams that will be easy to analyze.
Google Data Studio is useful because it allows you to simultaneously transform data from different sources. It is easy to operate and intuitive to operate. And if you need skills to build charts on your own, for example, in Excel, here the tool will do everything for you.
Advantages:
● automatic generation of reports;
● the platform is absolutely free;
● simple and easy-to-understand interface;
● a wide range of data visualization methods: images, charts, summaries, graphs, etc .;
● automatic data update;
● a large selection of additional tools;
● reports can be generated in real-time;
● the ability to provide access to other users;
● all additional calculations can be performed directly in the table;
Disadvantages:
● all documents must be converted to Google Sheets before sending;
● it is difficult to request translation of data from Google Analytics;
● you can add only 10 changes to filters;
● data integration from up to 5 sources;
● not adapted for use on mobile devices.
Google Data Studio allows you to comfortably interact with the client portal and performs all the necessary tasks for generating SEO reports.
Semrush
The best technical audit tool is Semrush. It is not only suitable for a client portal, it is used in digital marketing for a huge number of SEO-related tasks. With its help, it is easy to check the site for errors and fix them.
Advantages:
● helps to find the best keywords;
● performs a deep technical SEO audit;
● helps to solve all errors on the client's site;
● has many functions.
Disadvantages:
● cost – $ 119.95 for a monthly subscription;
● a huge number of functions that are easy to get confused about.
It is advisable to use this tool if you need it not only for the client portal.
Ahrefs
The best backlink analyzer for any type of site is Ahrefs. It is suitable for organic search traffic research, keyword analysis, and quality assessment. The function of generating reports and sending them directly to the postal address is also available.
Advantages:
● analysis of competitors for the use of links;
● large database;
● data collection is performed in a few minutes;
● the ability to visualize data in the form of a graph, diagram, etc.
Disadvantages:
● the minimum cost for 1 month – $ 99.
HubSpot
If your goal is to increase conversions and empower your customers, the HubSpot tool will help you with this. The service provides a user-friendly CRM with many functions. It enables data management and includes analytics tools.
Advantages:
● e-mail templates are available, with the ability to track them;
● built-in assistant for tuning optimization;
● a wide variety of additional functions;
● monthly report for analysis.
Disadvantages:
● cost per month – $ 45;
● not suitable for sites providing services in multiple industries.
Conclusion
We've covered 4 main SEO tools in a client portal: Google Data Studio, Semrush, Ahrefs, and HubSpot. Try to start using each of them in at least a free trial mode to see if they are right for you.