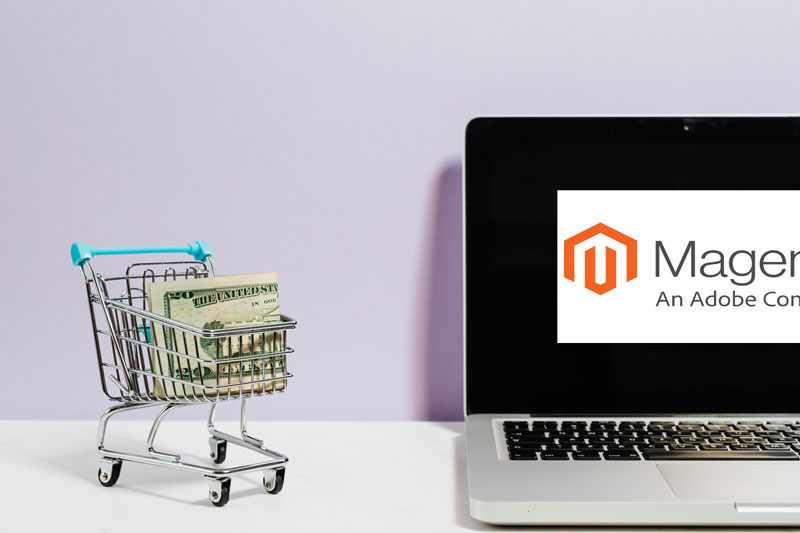 E-commerce is increasingly becoming the way to go as far as retail business is concerned. More and more people are embracing technology, with the majority of consumers showing a preference for online shopping in the modern-day world. So, do you intend to start an online store or move an existing one to a different platform from what you have been using? Well, perhaps you've used it or at least heard about Magento. If you are clueless about it, don't break a sweat.
In this piece, we'll cover what Magento is and why you need it for web development. Read on to get informed.
What Is Magento?
This is an eCommerce platform that has been built on open-source technology. It allows online merchants to create websites with a flexible shopping cart system, customize, and develop them over time. In this sense, it gives users control over how the dashboard of the website will look and the general functionality of the online store. The platform also offers several incredible tools, including search engine optimization, powerful marketing, and catalog-management tools. The use of Magento allows website owners to update their products, add new descriptions, drop new images, and group products into categories. It also offers inventory management, ensuring that your website is in sync with your physical store so you never have to lose track of what you have in stock.
Now that you have an idea of what Magento is, you need to understand why it is important to integrate it into your website development. Let's take a look at why Magento comes so highly praised.
1. It Is Customizable
Customizability is one of the reasons this eCommerce platform has gained enormous reputation and popularity over the years. As a shop owner, you have an idea of how you would wish your online store dashboard to look like. You want something unique that integrates features that rhyme with your brand. This requires a platform that allows you to customize all this as per your liking. Magento offers you the chance to customize it and easily adapts to the changes made, making your website look just as you want it to without affecting its performance.
2. Awesome Speed and Performance
Magento is also among the top web development platforms that guarantee great performance and speed. This is one of the major reasons most eCommerce stores upgrade or migrate to Magento 2.0. The new version is said to be faster and more rewarding to many online businesses. Even if your site is built on a different platform other than Magento, all you need is an expert by your side to make the process simple and flawless. It works for 3rd party online retailers as well, whether you are on Shopify, Bigcommerce, Drupal, eBay, or Woocommerce.
3. Allows You to Choose Your Preferred Hosting Services
Many concerns come with the hosting service you decide to use for your online store. Concerns such as security are just but a few of the many factors to consider when choosing a website hosting company. Sometimes your website may be limited only to a number of these hosting services. This is not the case for Magento. The flexibility goes all the way from building the site to selecting a hosting platform and updating your website. With Magento, eCommerce retailers can freely choose a platform of their choice and don't have to stick to it. When you feel you need to make a change, you are free to do so. This is because you have your files and hence the transition from one platform to the other is very easy.
4. Compatible with Mobile Devices
Whether you are using the free or the enterprise version of Magento, you are assured high standards of mobile web design. All the versions have incorporated the HTML5 platform that makes the mobile shopping experience one of the greatest. This means your online store will be optimized in such a way that any user regardless of whether they are using smartphones or any other mobile devices, can access your products anytime and from anywhere. The platform appreciates the diversity of devices in the globe and its developers work diligently to make sure it is compatible with all these devices while maintaining the quality of the features it offers.
5. SEO Friendliness
The platform contains several features that promote SEO. These features include Meta tags, product titles, sitemaps, search-friendly URLs, and meta descriptions. The platform is always up to date with the latest SEO ranking factors making sure that users enjoy the best. It also analyzes traffic to your web enabling you to customize your marketing strategies. This is one of the reasons the platform comes so highly praised.
As seen in this piece, Magento offers several features that anybody intending to have an online store website will need. The impeccable performance, flexibility, and the fact that there is a free version are some of the reasons you should use it for web development. Switching is also not a big deal despite the platform you used before.