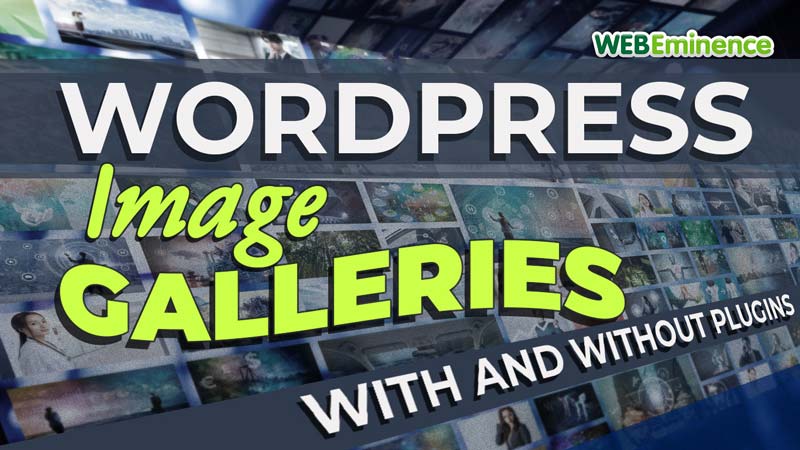 I received the voicemail below recently apparently from a guy who was watching some of my videos on adding pictures to a WordPress site. Even though his message was a bit incoherent, he had a good question:
From Dan:

"It's about loading pictures with WordPress of – not having to hit the back button so they can scroll through."
Dan apparently wanted to create a simple gallery – the kind of gallery that opens in a "lightbox" where you can scroll through the images. The issue Dan likely encountered is that the built in gallery function in WordPress  doesn't allow for a user to easily cycle through images when they are presented as a gallery.
As it stands, when a set of images are pushed live on a page and clicked on by a visitor, they appear in a new window. From here, there is no intuitive way to scroll through the images or a visible close box to exit. The only way to get back to the original web page is to hit BACK in your browser. Very 1990s!
In this post I want to show you quickly how to create some nicer galleries in WordPress. First check out my video and then keep reading below.
WordPress Image Gallery Plugins
Ok, I know I said WITHOUT plugins, but if you insist on using them, I'd like to, at least, give you a good place to start. But first, there's a reason I look for native options over plugins. An overuse of plugins can slow down your site, require frequent updates, and cause security issues. Plus, they often cost money! That being said, let's have a look at a few good option for WordPress gallery plugins.
NextGEN Gallery –  Described as the "industry's standard WordPress gallery plugin since 2007" with 1.5+ million new downloads every year.
Envira Gallery – This is a plugin that I've not personally used much so I'm going to point you to a great resource for exploring Envira. Check out Jakson's How to Add An Image Gallery in WordPress – The Best WordPress Photo Gallery Plugin. But be warned, this plugin does cost $$.
Gallery Slideshow – This is a FREE plugin that converts your native WP gallery into a slideshow. There are others like it I'm sure. It's simpler than the more premium options but won't give you as many features.
There's also another video worth checking out from WPBeginners called How to Create an Image Gallery in WordPress. It covers gallery basics and gives an overview of a few gallery plugins.
WordPress Image Gallery WITHOUT Plugins
The most obvious option for creating galleries in WordPress without plugins is to use the native WordPress gallery. Unfortunately as I discussed above, the built-in WordPress Gallery isn't that great. There's a help page found HERE where you can read more about it. I'm hopeful that this native WordPress gallery will get improved in future WordPress updates so be sure to check for updates and what changes WP makes to the gallery feature in the future. I'll try to update this post when I see them roll out a gallery update.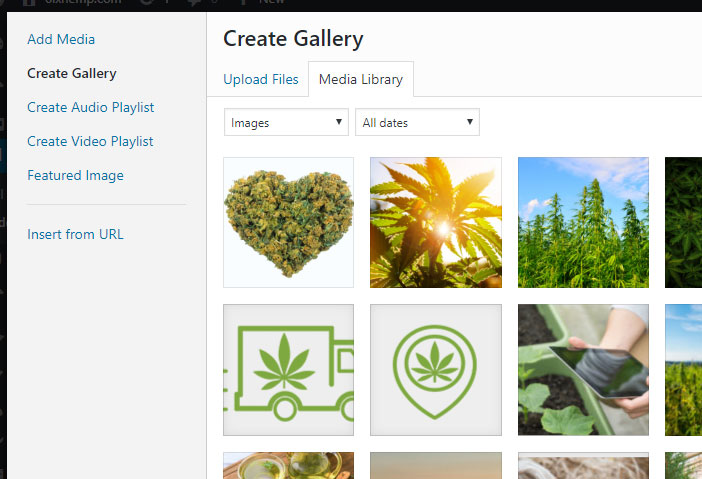 Usually, the best option for WordPress galleries without extra plugins is utilizing your theme or framework IF it has galleries built in. A lot of WordPress themes actually provide a great, built-in gallery feature. For example, many themes use the Visual Composer builder which will have different gallery options depending on the features.
Personally, I usually use the Divi Theme, and I'm not shy about singing my praises of it. Check out my blog post Divi Drag and Drop Theme Makes WordPress DIY and watch my video 8 Things I Love About DIvi to see me do just that.
Within the Divi Builder you have a gallery module that allows you to change images from a grid to a slideshow layout. So if you're using the Divi theme or another theme with galleries as a native function, you won't have to install an extra gallery plugin.
If you need a more basic understanding of uploading images to WordPress be sure to check out my previous video Add Pictures to WordPress Page – Step By Step, and please feel free to ask more questions in the comment section.
Have fun creating galleries in WordPress and feel free to share your solutions and suggestions.