As I mention in the video
here
, big companies like Yahoo! are cashing in on the massive number of small businesses in need of a website. When small business owners search for website services, many of them find Yahoo's small business page since it's ranked high in search engines. I spent my own money to purchase Yahoo's website hosting service to test it out so anyone considering it can read an honest review before spending money . Read my opinion below and feel free to ask questions in the comment section below.
Yahoo Site Solution Online Website Builder
Most large companies herding small business owners into their website services offer website builders that customers can use to create their own websites. It's easier for these large companies to bring in thousands of customers monthly if the customers are responsible for building their own website. These website builders offered by these companies are not always very high quality, and some of them flat-out stink.
Since most people signing up for Yahoo website services will use Yahoo's Site Solution Website Builder, we'll take a look at that first. Watch my video below for an overview of the website builder.
Yahoo Site Builder Software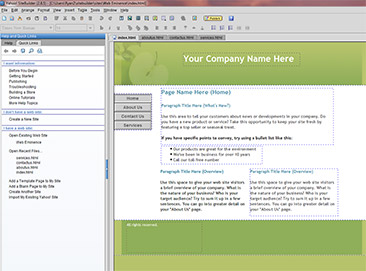 In addition to the Site Solution website builder shown in the video above, Yahoo also gives customers access to software that can be downloaded and run on your computer. It wasn't easy to find the download link within my Yahoo Hosting account so I assume they are not promoting this software heavily anymore…and for good reason. The software appears to be outdated and doesn't provide very many features. It's a basic HTML visual editor and offers the same features as the Site Solution online website builder with the only addition being that you can drag elements around the page. This ability to drag and drop might be useful for some people who are trying to achieve a specific layout and don't want to be locked into the layout of the template. It doesn't appear possible to use both the Site Builder desktop software and the Site Solution online builder so you will have to choose one or the other from the start.
Yahoo Websites and Hosting Pricing – Monthly vs Yearly
At the time I signed up for a Yahoo website, I was shown the prices below. I decided to test out their Advanced Package so I can see the site design tools avilable beyond Yahoo! Site Solution. As you can see below, they list the Advanced package as $5.99 per month and then $7.99 after 3 months. I ended up paying $9.99 per month because I wanted to pay month to month. The only way to get the $5.99 monthly price was to pay for 5 years up front.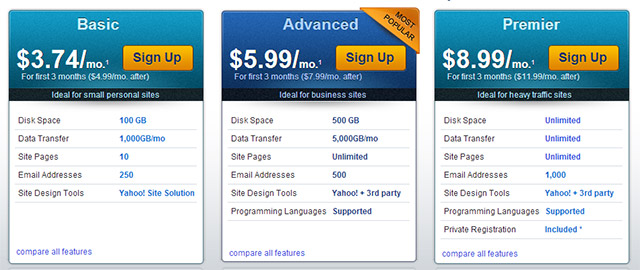 Yahoo Web Hosting – A Good Value?
Yahoo web hosting can function like traditional web hosting where you access a control panel to manage your hosting account and can upload website files via FTP. However, if you want to upload your own website files instead of using the Site Solution site builder, you will need to pay for the Advanced or Premier account. With this in mind, you are better off buying web hosting from another web host like HostGator. You'll get cheaper pricing and more professional hosting and functionality than Yahoo offers.
#1 Search Results Aren't Always the Best Option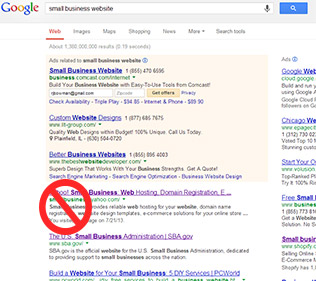 Yahoo is one of the most popular sites in the world so their small business website services rank very well in search engines. The result is a lot of traffic and a lot of customers. There's no way to know for sure but they probably get hundreds or thousands of new customers every month. Unfortunately, just because a website service is listed at the top of the search engines and has a reputable name doesn't necessarily mean it's high quality or the best value for the money. It seems they are relying on the massive traffic they get to their website and not a great product to bring in customer. Yahoo's website services, in my opinion, are not the best option for anyone looking to setup a basic website online. There are better website builders for the money and there are better hosting services at lower costs as I mentioned above.
For one example of a website builder that is much better and cheaper than Yahoo's Site Solution, check out my review on Weebly
Questions? Comment Below…
If you are a current or past Yahoo website customer, share your experience in the comments below. Or if you have questions about Yahoo Site Solution, let me know in the comments below and I'll do my best to answer.