If you are scared of missing out on potential growth opportunities for your SaaS business, then you need to get serious about search engine optimization.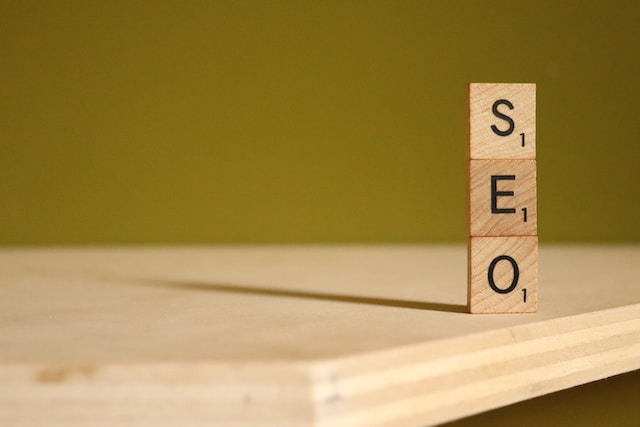 Photo by NisonCo PR and SEO on Unsplash
SEO, when done right, can be your best ally in the pursuit of rapid expansion. Here are a few impactful strategies to sharpen your SEO game and help send your SaaS revenue skyward.
Exploring Keyword Optimization: The Foundation of SaaS SEO Success
Identifying and using the right keywords is a cornerstone strategy in your quest for online visibility. Here's why:
Understanding Searcher Intent: Those phrases users type into search boxes? They matter a lot. Comprehend what potential customers want, tailor content around it.
Attracting Quality Traffic: Well-researched keywords tend to draw desired visitors – people with high probability to convert into paying clients.
Boosting Webpage Rankings: Google loves relevance; when you have well-placed keyword-focuses pages, they rank higher.
Essentially, your well-chosen words pave the path that leads your audience straight to you. And if you're keen on reaping these benefits, start by creating an assorted list of relevant keywords for your SaaS business. Also draw insight from competitors, and use SEO and marketing tools like SEMRush or Ahrefs to get deeper insights into this process.
Bolstering Your Backlink Profile for Digital Domination
Establishing a strong backlink profile is key to gaining authority and improving your SaaS website's visibility. Here's what you need to know:
Quality over Quantity: Aim for relevant, high-quality links from sites with good domain authority instead of accumulating countless low-grade backlinks.
Diversify Your Source: Try not to rely solely on one type of link or source; variety is the spice when it comes to an effective backlink strategy.
Disavow Harmful Links: Regularly review your website's link profile and disassociate from any potentially harmful ones that might hinder your SEO progress.
Building a robust, healthy backlink profile doesn't happen overnight. Make use of tools like Moz or Majestic, engage in guest blogging, and create sharable content to take this further. When done right, backlinks can be incredibly beneficial in driving valuable traffic right towards your site.
Delivering High-Quality, Relevant Content to Boost Authority and Engagement
Creating rich and valuable content is an efficient strategy to attract the right audience, and working with a SaaS SEO company will help you maximize your impact in this area. As part of ramping up your content efforts, consider these aspects:
Know Your Audience: Tailoring your content starts with understanding who you're speaking to and adapting your tone of voice accordingly.
Quality Matters: Consistently delivering high-quality, engaging material not only improves UX but also boosts site rankings.
Update Frequently: Regularly updating your blog or resources section keeps visitors coming back for more.
In short, producing top-notch content isn't just about ticking boxes for search engines. It's about engaging potential customers, standing out from competitors, establishing credibility. Pay attention to what works by tracking metrics such as page visits or time spent on-page. And above all else, keep it human! Write not for bots, but for individuals potentially interested in your SaaS product.
Optimizing Website Architecture: A Route to Greater User Experience
Improving the structure of your SaaS website can significantly boost UX, leading to improved rankings. Here are some key points:
Easy Navigation: Make sure users can effortlessly find what they are looking for within a few clicks.
Mobile Responsive Design: More people than ever conduct searches on mobile devices, so optimize accordingly.
Quick Load Time: Slow loading pages signal bad user experience and negatively impact ranking. Look for what's causing hold-ups and fix uncovered issues promptly.
Don't forget that the primary goal is making life easier for your potential clients accessing you through search engines. Apply clean URLs, use breadcrumb navigation, and ensure all content is accessible within three or four clicks from any other page. Testing the usability of your site regularly will also provide precious insight into how friendly it is for visitors as well as Google bots.
Wrapping Up
Developing an SEO strategy for your SaaS site and refining it over time will always lead to bigger and better things. If you aren't doing this already, now's the time to start.