This article explores the changing landscape of software for web design and what different tools are available for free and paid.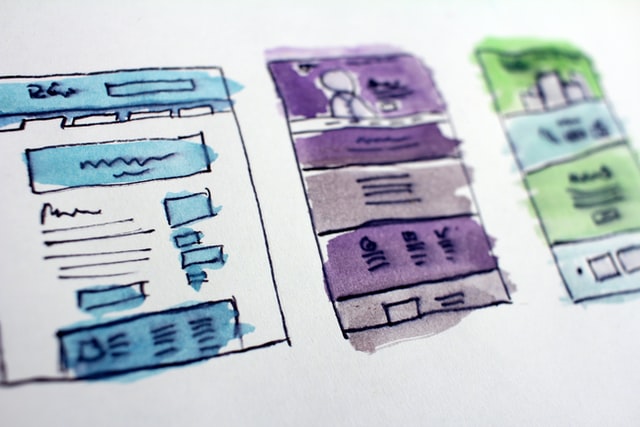 Photo by Hal Gatewood on Unsplash
Web design software can be relatively complicated, but it's also easy to understand if you break the process down. Web design software allows users to create websites without knowing programming languages like HTML or CSS. These tools help users who aren't technically inclined to develop websites independently, which is especially important for people who don't want to invest in expensive software programs.
Top Web Design Software of 2022
With the expansion of digital platforms available for businesses and consumers, there is a wide variety to choose from for building apps and the best web design software. The purpose of this article is to provide you with the top trending web design software for 2022. Some of these innovative platforms are already being used by companies today, while others are still developing. For a better comprehension you can reach our experts at web design Boca Raton based agency. 
Wix
Wix is a website design software that has made it easy for anyone to create professional-looking websites. Users can choose from hundreds of templates with different layouts and designs, color schemes, and graphics. Wix is a website builder that permits non-tech-savvy users to create a website from scratch in minutes. It also has themes and tools such as banners and text boxes support. Wix is among the best web design software for 2022 because it's easy to use and has many customizable features. It also has a lot of tools and templates that will make designing websites easy. This website is highly user-friendly, ideal for beginners and experienced designers.
Adobe Dreamweaver
Adobe Dreamweaver has a web design software package that many people use. It allows users to create websites readily, thanks to its many features that make it easy for experts and beginners to use. These features include a vector-based drawing tool, platform-independent workflows, powerful layout customization options, and more. Adobe Dreamweaver is the most well-known website development software worldwide. It's a web design tool that allows users to design, manage, and publish professional websites. Many alternatives for building websites with this software include developing static pages and building apps.
WordPress
WordPress has various features that make it easy to use, even for new users. It is a platform that is constantly growing and adapting to better serve its users without losing the original design. Plus, WordPress has an active developer community that ensures that new features are added regularly. WordPress is one of the best websites for web design because it has a large selection of themes and plugins. Some tools help you change your website, such as editing text, adding images, or creating social media posts. WordPress is also very versatile when it comes to hosting. Unlike other CMSs, WordPress can be hosted on both paid and free hosting providers. WordPress is an open-source platform that enables an easy method for people to update and maintain their websites with ease. It's also a top-rated blogging software. There's no need to purchase a domain with a WordPress website, which is one reason why it's so easy to use.
Visual Code Studio
Visual Code Studio is designed specifically for web designers. It has powerful tools that allow users to create high-quality code with ease. This program also will enable designers and developers to work on the same project. Visual Studio is a full-featured IDE that includes all of the tools you need to create a professional-level application. It includes tools for debugging, profiling, and testing, as well as unit testing. Visual Studio has many integrated code generation features that allow you to generate your entire codebase in just a few minutes.
Weebly
Weebly is a popular web design platform with many features, mainly benefiting non-tech-savvy individuals. The site also has a blog, online store, and online community. It also integrates social media sites like Instagram and Facebook, allowing users to share the content on their pages instantly. Other features include a blog, an online store, and an online community. It has many integrations with social media, which allows users to share their posts on personal pages instantly. The site also has features like building a website without coding skills. The site supports other languages besides English, so it is helpful for non-English speaking people.
Webflow
Webflow is one of the most favored and top-rated web design software. This software allows designers to build sites without having to know HTML. It uses a drag-and-drop interface to help users create websites, and it has a ton of features. The two most common types of sites are business websites and eCommerce sites. However, there is a lot more that can be done with it. It can create blogs, portfolios, and landing pages. Webflow allows a pleasant experience to create beautiful, responsive websites for all individuals, whether they're IT nerds or not. It has a warm color palette and simple interface that makes it easy to use by new designers and designers who are new to web design. Webflow also comes with various sites you can use as inspiration, such as solid typography, custom themes, mobile-friendly layouts, and over 100 different website examples.
Bluefish
Bluefish is one of the best web design software with many easy features to use.
-Bluefish is professional web design software that enables users to create, edit, and manage any size website without writing code.
-Users can easily add websites created with Bluefish to their portfolios through the publishing tab.
-The drag and drop interface makes it very easy for people to use this software. This new web design software called Bluefish is currently in beta and easily downloadable to install on any computer, tablet, or phone. The program has complete Adobe Photoshop and Inkscape features but can design websites on mobile devices.
Conclusion
The best way to find web design software is by doing your research. Check different websites and see what they're saying about the software. Moreover, various videos talk about the software, create a list of features you need on your website, and then search for a program with these features. It is noteworthy that many other programs can help you with your web design needs. Other programs have more features or specialize in certain areas of design, such as marketing and programming.