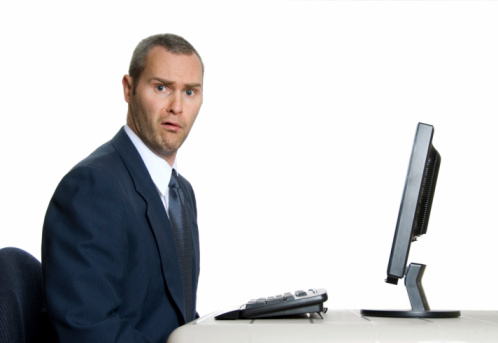 What do you do after buying a domain name?
Many people would assume that if you know how to by a domain name, you know how to setup a website. I know this isn't true so let me give you a few steps to consider after buying a domain name.
If haven't bought your domain name yet, you can buy one from GoDaddy
Assuming that you want to set up a website on your domain name, there are 2 major things to consider in order to get your website up and running.
1. Get Website Hosting
If you purchased a domain name only, you probably still need website hosting. Hosting is the physical computer storage where your website files are stored. The website host serves up your website publicly on the internet so it is viewable to everyone on the web. To activate your website on your domain name, you are going to need hosting. Hosting typically costs $4-$10 for basic website hosting.  Check out HostGator for reliable hosting from one of the top hosting companies in the world.
2. Design Your Website
After you get website hosting, you'll need to design your website. There are many ways to do this and it depends on your preferences. You can hire a professional website designer, use a free website builder included with HostGator, or build it yourself. If you decide to build the website yourself, using WordPress is a great option. WordPress is a content management system (CMS) that allows you to easily create a professional-looking website on the domain name you purchased.
To get WordPress installed quickly, check out my Free WordPress Install Service.
This is obviously not an exhaustive website guide but I hope it points you in the right direction if you are a little confused after purchasing a domain name.
Feel free to Contact Me if you have any questions at all about what to do after buying your domain name.