I get asked often by my clients which keywords and key phrases we should focus on when optimizing their website for search engines. Every site and business is different so it's not a simple answer and an individualized approach is always best. However, there is one aspect of search marketing that I always explain to my clients up front. And that is the difference between broad and targeted keyphrases and how they should be used.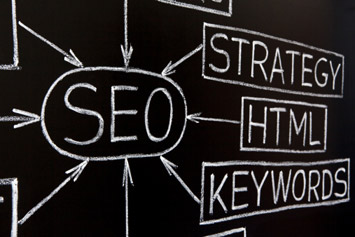 To explain, let's take a romantic suspense author for example. Let's say an author named Sarah Grove is creating a website for her recently published novel titled
Seven Winds. 
What keywords and key phrases should her website be optimized for? Here's the basic approach I would take…
Broad Keywords and Keyphrases
To summarize the difference between keywords and keyphrases briefly, keywords are single words and are pretty much always broad since it's difficult for one word to be very specific. Key phrases are multi-word phrases that are actually typed into search engines. For Sarah's website in our example, here's a list of  broad keywords and keyphrases that should be considered when optimizing her site (in no specific order):
Broad Keywords

romance
novel
suspense
author

Broad Keyphrases

romantic suspense author
romance author
romantic novel
suspense novel
You may read this list and say, "There's no way you're going to rank for such broad and competitive keywords!" And I would agree – a small author's website is probably not going to rank for competitive phrases like the ones listed above. However, you need to have these phrases built into your site if you are going to get ANY targeted traffic at all. Just trust me and keep reading… 😉
Targeted Keywords Keyphrases
In this case, the targeted keywords below will never or rarely be used within the website on their own since they are just words that make up the author's name and the book title. Targeted keywords can be very useful in other cases. For example, businesses that serve a specific location would usually have a city/town like "newbury" or "chicago" as a targeted keyword.
For this author, the targeted keyphrases are search phrases that will likely be typed into search engines directly after the author and book title gain some popularity. It's crucial for the author's website to be optimized for these keyphrases to ensure that when these terms are type in search engines, her site shows up in the results. There's no way to guarantee high rankings since we can't control the search engines or competing websites. All we can do is optimize the site.
Targeted Keywords
Targeted Keyphrases

sarah grove seven winds
seven winds romance novel
buy seven winds
sarah grove author
What Traffic To Expect?
If you do "on-page" optimization for these keywords and keyphrases and gain enough popularity for the website through good content and incoming links, Sarah Grove can expect to get some respectable traffic for the targeted keyphrases above.
Ranking high for the broad keyphrases is a different story and will be more difficult. It's possible but competition will be higher and it may take more search engine optimization to get ranked past some of the competing sites.
After a few months, if this website owner was to review her traffic statistics, she would be surprised to find that she is getting traffic from a number of keyphrases that she did not target initially. The list of actual search phrases that visitors typed in to find her website will probably be similar to the list below:
Actual Searches
romance author sarah
windy city romantic
sarah grove seven winds
romance novel seven
sarah grove author
As you can see, some of the actual searches that result in visitors to your site may match the keyphrases you targeted, some are not an exact fit but are still good traffic, and some are just plain weird. These are typical results you can expect from search engines. It's not an exact science. It's kind of like fishing – you throw a certain type of bait to influence the type of fish you will catch, but you never know for sure what will be on your hook when you reel it in.