Lots of companies build websites, and in this post I'll go over all the different types of of companies and entities that can build a website for you. I'll explain the differences, the ups and downs, and hopefully by the end you'll have a good idea of what type of company you want to build your website.
Freelance Web Designers
We'll go from smallest to largest, and the smallest web designer out there would be a single person. Most often, this would be a freelance web designer.
Often, with a freelance web designer you'll pay their hourly rate or a flat rate for the website project. The price can vary but usually doing a web design project with a freelancer would be a cheaper way to go.
You'll want to check their portfolio and get a good feel for the type of work they do before doing business with them. The risk might be a bit higher working with a single individual so you probably should look for reviews and testimonials on them before getting started. And make sure the hosting and domain are purchased by you and not by the freelancer so that you own all the assets of the website.
One downside to using a freelancer is they probably won't provide any other services like hosting or email services. That may not be a big deal since you can get these services elsewhere, but make sure to ask you freelancer for recommendations first before purchasing these other services required for a complete website package.
Freelance web designers can often be found locally but you can also find them on freelance sites like Upwork.com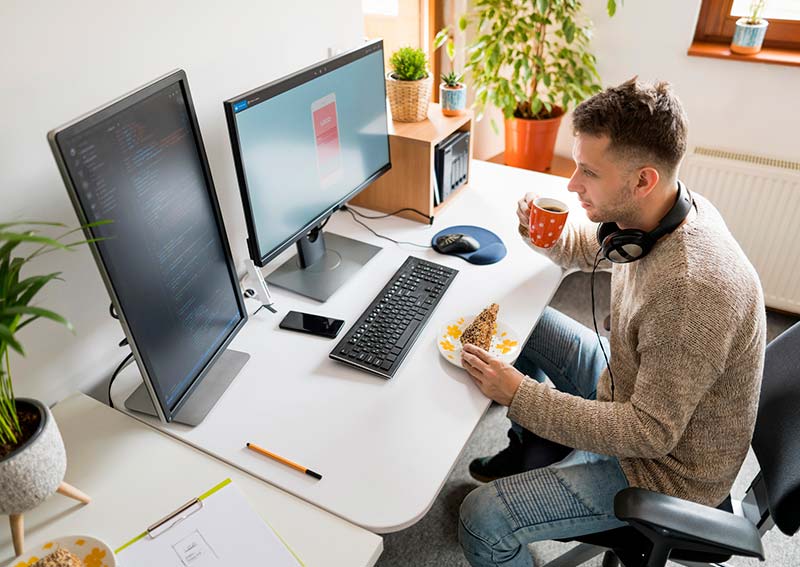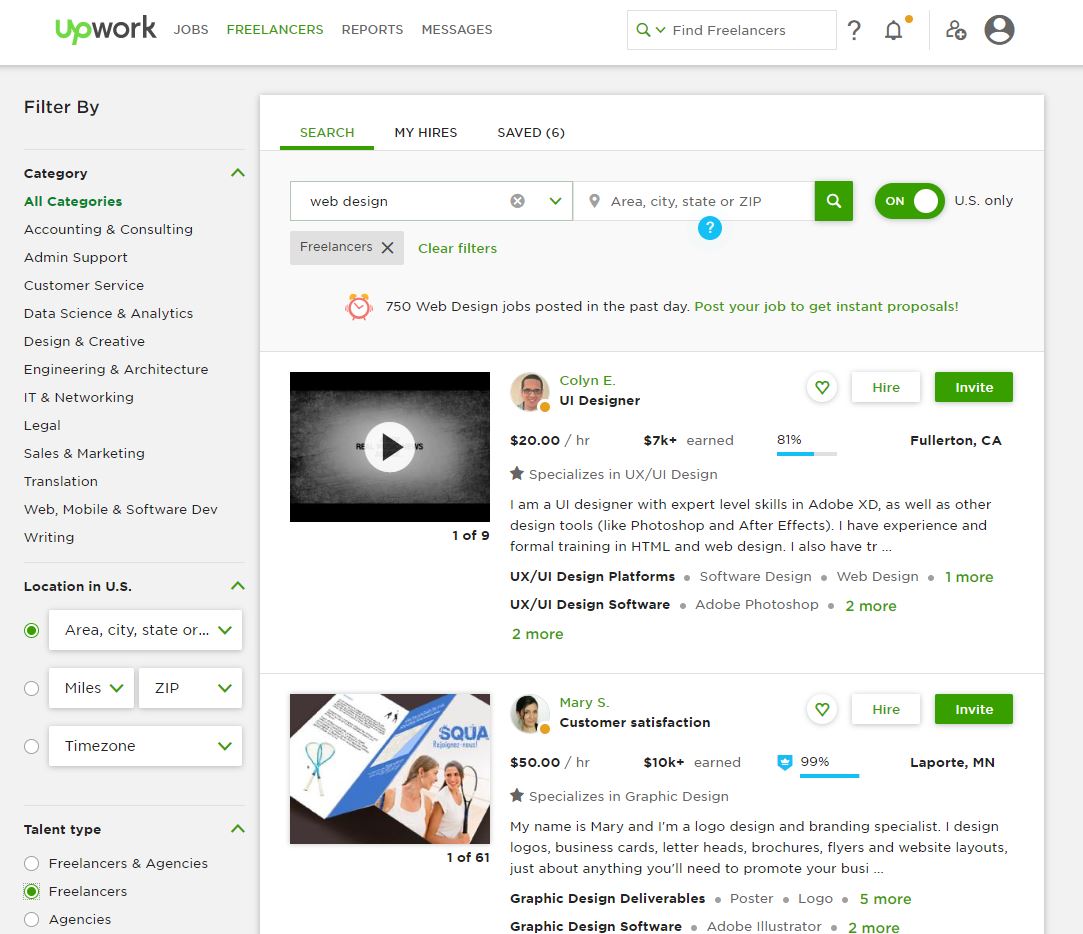 Small Local Agencies
Web design used to me more of a local service and there are still a lot of small local agencies that do web design. Often, these agencies are full service digital marketing agencies offering a number of different digital marketing services.
They also tend to be small teams of 5-10 people and not just one individual freelancer.
Expect to pay a bit more when working with a local agency, but you can also expect to receive a higher level of service including working with different members of their team and even having some in-person meetings in their office to discuss your project.
Try searching for "web designer near me" in Google, If you do this search or a search for a web designer in your city, these types of agencies will usually pop up on page 1 in the search results or in the Google local business listings like the example below.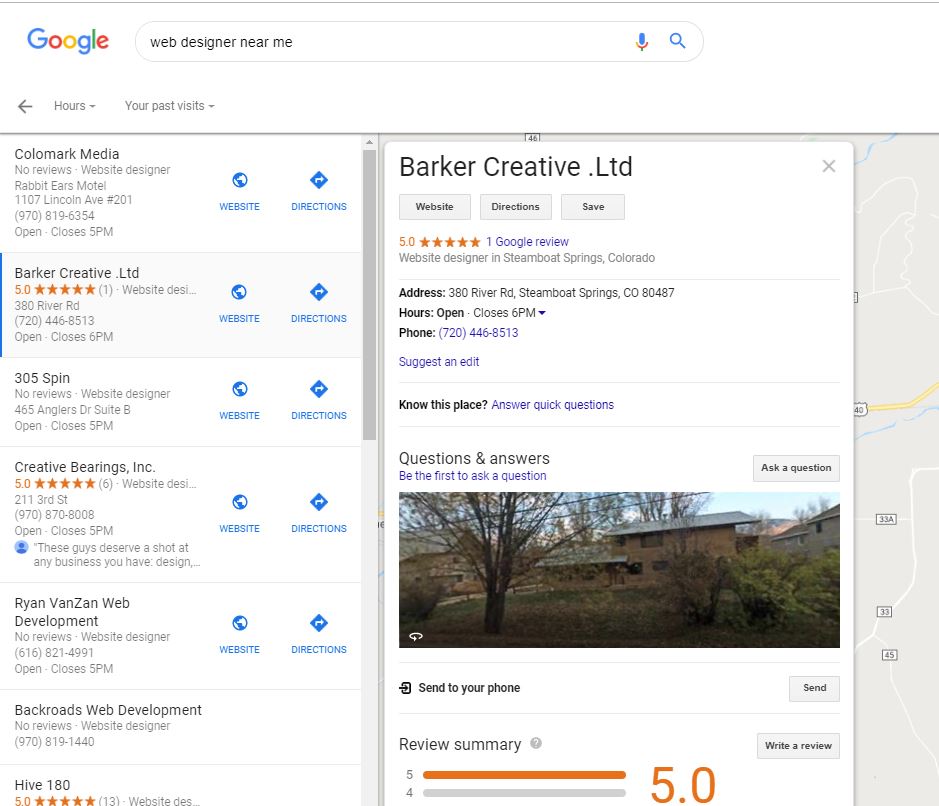 National (but small) Agencies
There's no reason that web design needs to be a local service. So many web designers have built small and large businesses out of building websites for clients across the country. This is where my web design business fits into the mix. I have a small team and am the main point of contact for my prospects and clients, but I do have a small team of designers and assistants who work with me on projects.
Offering a full package with hosting and maintenance is pretty common with these agencies and that's also what I offer in my Complete Website Package.
If you're willing to work with a smaller agency that serves clients nationwide, you open up your search to a large number and wide range of providers so I think it's one of the best types of companies to build your website – although I am a bit biased! This wide selection will often lead to a lower price on your web design project.
The downside to working with a national agency is that you will have to work by email and phone and likely won't have the ability to meet with your web design team face to face.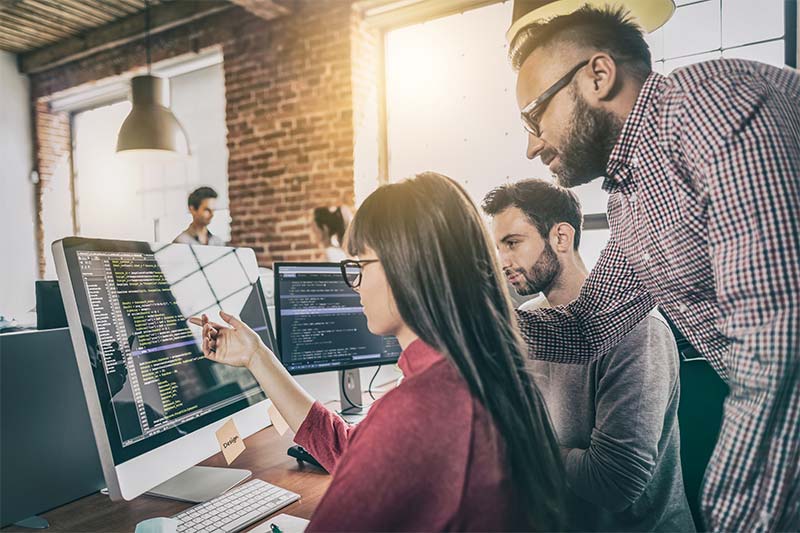 Larger National Agencies
There are a number of web design agencies that work with clients all over the country and world and cater to larger businesses with higher budgets. These types of agencies often have larger teams of 50-100+ people so they can handle more projects and offer a wider range of services including custom web development.
Some larger web design agencies will have minimums for projects around $5,000 – $10,000 and won't take on projects smaller than that. So you'll need to have a deep budget to work with one of these larger agencies.
One upside of working with a large agency like the example below is that they have a number of services to serve all your needs even if you're a large company.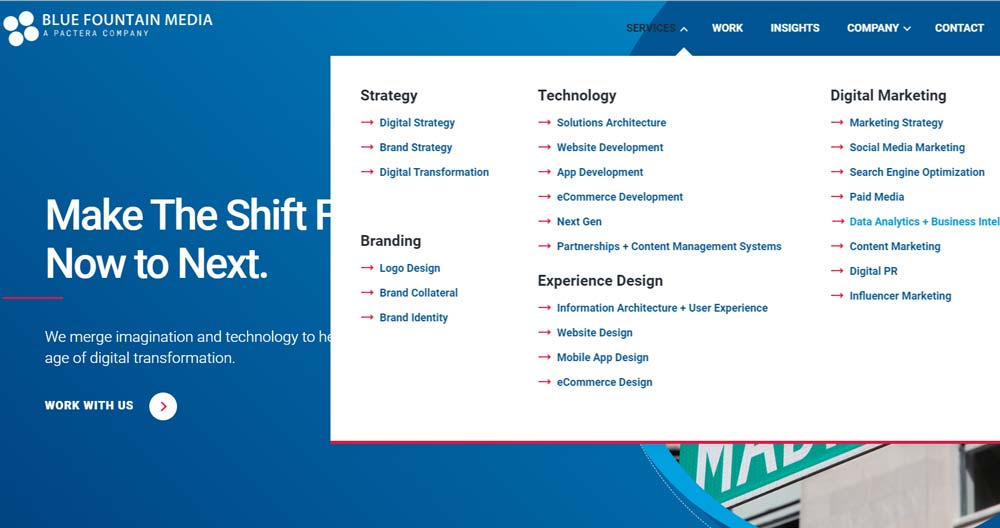 Overseas Providers
An important segment of the web design industry is overseas providers. Customers are often lured in by low prices from providers in countries like India and the Philippines. Providers from these countries actively advertise in the US trying pick up projects at higher rates than they can charge in their own country.
These low prices are the main advantage of using an overseas web designer. There are some definite disadvantages though. For one – there will often be a communication barrier. They may speak English but trying to communicate the intricacies and technicalities of a web design project can get very tricky when all communications are by email and some important aspects get lost in translation. Another issue will often be in the long term maintenance of the website. If hiring an overseas web designer, make sure you are confident in the platform being used and that you will be able to maintain the website going forward without relying on getting in touch with someone in another country.
Web Design Companies Aren't Always What They Seem
There are some definite hints as to what category a web design company falls into. For example, if they say they are in India, you know it's an overseas provider. If they have locations in Chicago, New York, and Seattle like the example above, they are probably a large national or international agency.
If the About page shows a team of 5 people and it says they only serve the Austin, Texas market, you know it's a small local agency.
But beware – it's not always that obvious and some websites for web designers may be a bit deceptive. Some overseas companies may try to hide that they are not in the US but try to target the US market with an address in the United States. And some freelancers may create a website that makes them look like a big agency. This may not mean they don't do good work, but you have to question them a bit when they don't start with honesty.
Website Builders, Hosting Companies, and Domain Registrars
We can't talk about companies that build websites and not mention the big boys like Godaddy, Hostgator, and Squarespace. These are large companies, many publicly traded on the stock market, who started out selling one product like domains or website hosting but have branched out into the realm of building websites, or allowing you to build your website on their website builder platform.
These big companies offer convenient options for creating a website because you're already on their website buying your domain or hosting, so 
There is not one type of company that will be best for everyone. The best choice will depend on your budget, goals, and the intricacies of your specific web design project. If you have questions or would like to share you own experience with web design companies, please comment below…