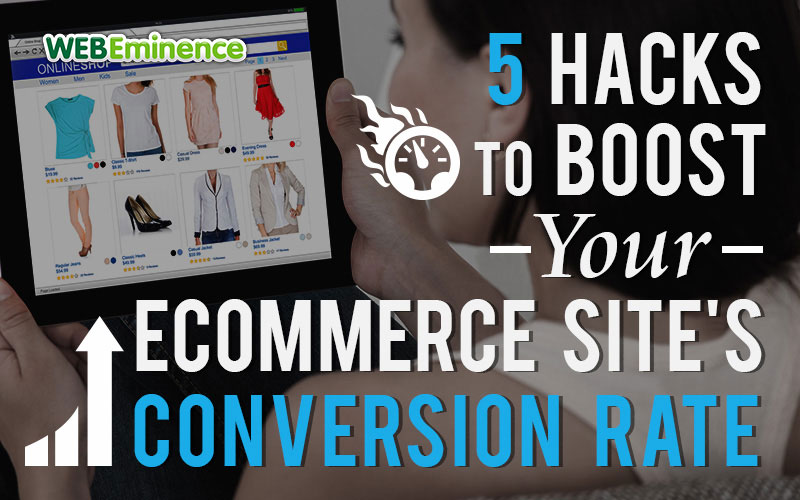 Whenever you have an idea for an awesome new website, good old WordPress will always have your back. It doesn't matter if you want to build a niche blog, a digital portfolio, or even a full-on e-commerce site.
With WordPress, everything you need — from a professional-looking theme to plugins that add functionality — is only a few clicks away.
There is, however, a number of things that WordPress's goldmine of resources won't do for you. This includes generating traffic, producing content for your blog, and increasing your conversion rate.
Whether you like it or not, you have to do them by yourself.
Online store owners know all too well how difficult it is to convince visitors, particularly new ones, to click their "Buy Now" buttons and purchase. After all, they can't just expect them to hand over their hard-earned cash to a business they're not familiar with.
Fortunately for you, you somehow found your way into this post. I will share with you several crucial strategies you can use that will help you grow your site's conversion rate.
Let's dive right in.
1. Temporarily Disable Search Engine Indexing
What a lot of WordPress users don't know is that you can temporarily discourage search engine crawlers from indexing your e-commerce website.
Why would anyone do such a thing, you ask?
To answer this, you need to know how search engines work and what their crawlers really do.
In order for websites to be included in the Search Engine Results Pages or SERPs, platforms like Google send out "Googlebots" that travel through links and fetches page URLs to be added to the Google index.
The search engine will then assess the quality and relevance of your content in relation to the queries that users make online.
If search engine crawlers come across your online store during its early development stages — filled with placeholder product descriptions and images — then it may be evaluated as irrelevant. This is the last thing you want if you're trying to get more traffic and win the vote of confidence of your would-be customers.
A simple fix is to temporarily disable the search engine visibility of your website on your WordPress dashboard. You can find this option by navigating to the "Reading" section of the "Settings" submenu.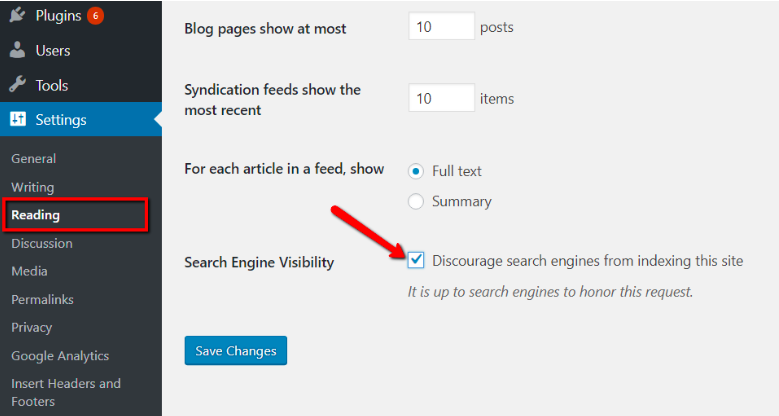 2. Improve Your Website's Performance
Although WordPress is known as a fast and stable platform, it's easy to overlook your e-commerce website's performance as you begin to populate your online catalog.
Believe it or not, you could lose nearly half of your potential customers if your site doesn't load in 3 seconds or less. Statistics show that, within this period, up to 40 percent of your customers would already have left.
The good news is, there are many ways for you to improve the performance of your WordPress website without writing a single line of code.
Compressing your images, for example, will help you optimize your site's bandwidth usage and shave a couple of seconds off of your loading time. This is especially true for online stores that feature truckloads of high-resolution product photos.
A plugin like WP Smush can help by compressing or "Bulk Smushing" every image in your WordPress media library. You can also enable the "Automatic Smushing" to automatically optimize images you upload in the future.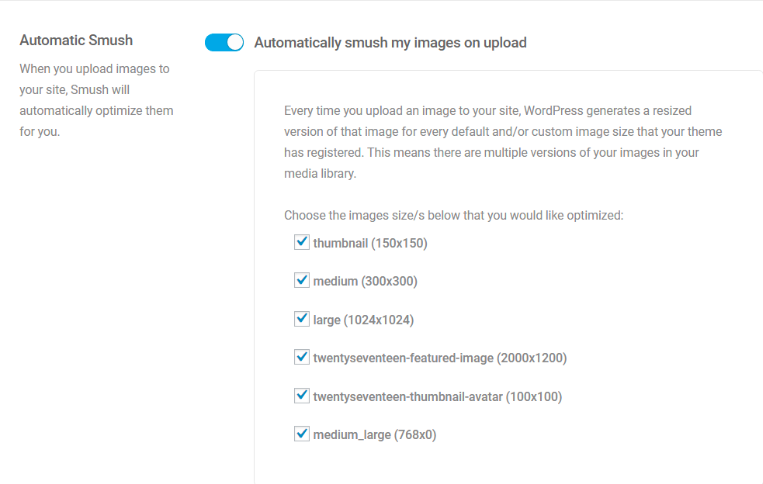 Another tool you can use would be the W3 Total Cache plugin. It's packed with features that can help give your website's a quick boost, such as browser caching, code minification, and more.
E-commerce websites that cater to international customers can also use a Content Delivery Network or CDN to significantly improve.
Put simply, a CDN reduces latency for users by leveraging a network of proxy servers. These "Points of Presence" work together by distributing web content to nearby users wherever they are on the globe.
3. Be Goal-Oriented
When working on product pages, a rule of thumb is to address the pain points of your customers while eliminating distractions.
This is what I refer to as "goal-oriented design" — the practice of putting the needs of your users first.
Before you add any element to your product page, make it a habit to ask the question: "How will this help customers accomplish their goals?"
Are you sure this ad placement can improve their shopping experience rather than hurt it? Will your lengthy product description ruin their engagement, or will it help them make a purchase decision?
Here is an example of a product page that does a great job of keeping the design goal-oriented: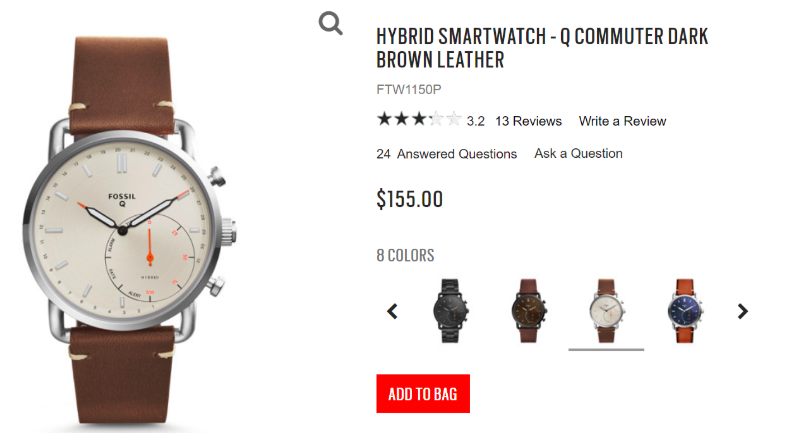 Image Source: Fossil
Apart from the excellent use of white space, notice that the page also has an effective Call to Action or CTA that contrasts well with the background.
4. Use Exit-Intent Popups
You don't need to be a marketing veteran to know that popups can be annoying.
But when timed right, popups can be the saving grace of your online store's conversions.
Exit-intent popups, for example, will allow you to squeeze conversions from visitors who may not be impressed with the current page. You just need to present them with links to your cream-of-the-crop content or pique their interest with special discounts or freebies.
For this task, you can use a tool like the Hustle plugin that lets you create exit-intent popups. All you have to do is select "Exit Intent" next to the "Pop-up triggers" section on the "Display Settings" page.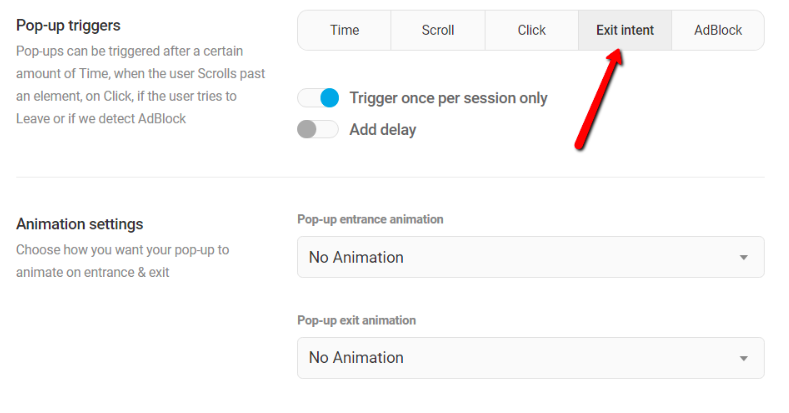 5. Generate & Feature Product Reviews
If there's one thing online shoppers trust when making purchase decisions, it's the recommendation of someone they personally know.
Incidentally, 85 percent of these users would trust an online review as if it's a personal recommendation.
Although featuring positive reviews on your website shouldn't be too technically challenging, what you need to worry about is where you can obtain positive reviews from past customers.
A reliable approach is to automate a review request email that sends whenever customers complete a purchase on your site. With an email marketing platform like MailChimp, this process is as easy as selecting a pre-built workflow and plugging in the right parameters.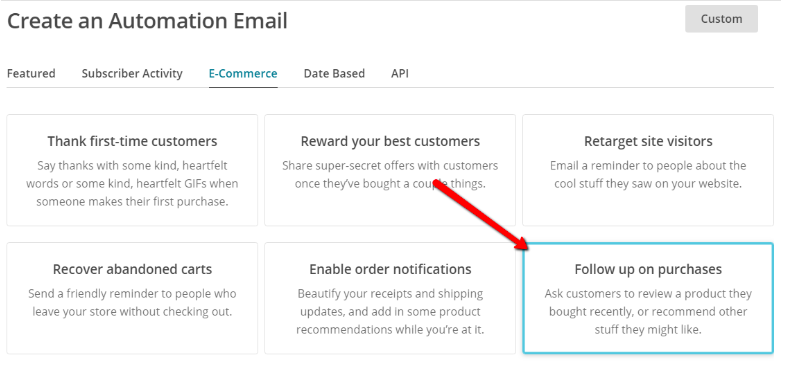 Final Words
As awesome as WordPress is, it doesn't give everything on a silver platter.
Improving conversions on your e-commerce site is one of the things that require you to do your own research and scout out for the right tools. And with the guide above, that's exactly what you should be able to accomplish.
What other tips can you give other readers when it comes to e-commerce sites? Feel free to share your thoughts in the comments section below!