As a regular person, you may find online ads informative, helpful, or annoying – it is up to you. However, as an online store owner, you need to know that ads on social media, messengers, and search engines give you an advantage as they bring your product before your potential customers in the places they go to most when they surf the web.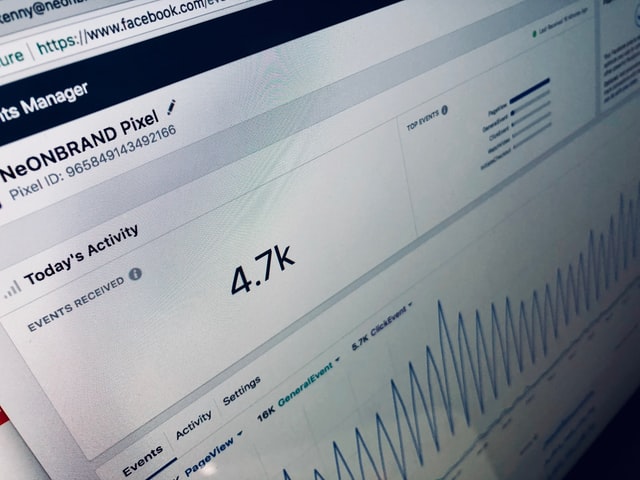 Photo by Kenny Eliason on Unsplash
In this article, we will tell you how you can get started with Facebook ads for your eCommerce store.
Why Facebook?
It may be hard to pick the first ad platform for your business. Here are just a few reasons why you should go for Facebook.
Facebook ads are efficient
Quantum Marketer claims that each dollar you invest in Facebook ads brings 2-3 dollars in sales. The efficiency, of course, differs greatly based on the ad tactic you use – say, a "colder" Prospecting audience may not bring as many orders as a "warmer" Retargeting one – but Facebook is one of the most efficient ad platforms out there.
Facebook ads are affordable
Again, ad budgets can be very different, but the entry threshold for Facebook ads is low – you can start at just $5/day. Of course, if you see that the ads are working, you will want to scale them – that is, increase the budget.
Facebook ads are everywhere
Facebook campaigns don't just show up on Facebook – you can create ads that will show on Instagram, Messenger, Marketplace, and a network of trusted apps called the Audience Network.
What do I need to get started?
Before you get started with Facebook ads, you need to check if you got all the necessary assets created and working. Good news: they are all free.
Online store
This part may seem obvious, but if you fail to notice a problem with your online store, the best of the ads will not work. That is why, before you take any further steps, you need to make sure that:
anyone can access your online store without entering passwords
If someone clicks on your ad and does not see the product right away, they will most likely close your website and forget about it – this is not the user behavior we want.
you have at least one product available for purchase
When you experiment with your store, you may hide some products or whole product categories. This, however, should not influence the shopping experience – if someone comes to your store, they should be able to open at least one product page.
the main page of your store and all products in it comply with Facebook Ads Policies
Facebook has a set of rules on what can and cannot appear in paid ads. All your public assets should comply with these policies – otherwise, you will risk a number of issues with ad delivery.
It's always a good idea to pretend that you are a customer and go through the whole checkout process in your store – this will help you find all the potential problems and eliminate them before your customer get frustrated.
Facebook page
Your Facebook page picture and name will appear in all ads you run – and it will be clickable, so make sure that the page features all the necessary info about your business, such as a link to your website and pictures of some of your products.
Your Facebook page can also contain customer posts and reviews, so be sure to process all forms of customer feedback properly. Thank your customers for the good reviews, address the bad ones, and repost the user-generated content (such as people wearing your product). People like to do research before they shop, so do everything you can to foster trust in your brand.
Business Manager
Business Manager is the home for all the ad-related assets you need. In it, you can create ad accounts, verify your domain, set up tracking, and add other people to manage your ads if necessary.
You can create a Business Manager for free here.
Ad Account
Ad account is where all your ads are all set up. You probably already have one, even if you do not know about it – Facebook creates a free personal ad account with every Facebook profile.
However, it is best to create an ad account inside the Business Manager we mentioned earlier – this way, campaigns for your online store will not get mixed up with any test ads you may have launched before.
Meta Pixel
Running ads makes no sense if you do not know how efficient they are. You will need to create a Meta Pixel – a snippet of code that helps you track your store visitor behavior, install it on your store and use the data from the Pixel to create various advertising campaigns.
Strategy
Facebook ads are not free. You should set some expectations for the returns on every dollar you spend. You need a plan – or, in this case, an ad strategy.
Plan out your user journey. You can attract new people to your store with Prospecting ads, re-engage those who left without buying with Retargeting and offer additional products with cross-selling. The possibilities are endless – however, if you are on a budget, you will need to set priorities based on your current business challenges.
Having a good strategy to implement facebook advertising for ecommerce will have good results and long-term outcomes for your online business.
Budget
After that, plan your budget. Decide how much you can invest in ads – and how much you need to get from them to keep advertising sustainable. Facebook ads bring a 200-300% return on ad spend. Automated solutions like Adwisely can offer better ROAS – on average, it is 600-700%.
Above all, your ads should bring profit. If they do not, you may need to revisit your strategy or look into additional marketing options.
Time
When it comes to online ads, you need to be patient. The ad setup takes time, and so does the ad approval. You can see your first order from the ad later than you expect. Breathe deep and try your best not to go back to the ad account stats every 10 minutes.
However, if the ad delivery does not go as planned for more than a few days, you can:
review the targeting
check if your ads and ad account are active
make sure that you paid all outstanding ad bills
message Facebook ads support or consult an ad expert.
How do I get started?
Manual ad setup
If you have time and some previous experience, you can try to set up the ads by yourself. In a nutshell, you will need to:
Create a Business Manager
Verify your online store domain – this will let you secure your domain
Set up Meta Pixel – create it, prioritize the events on it and install it on your store
Set up a Product catalog – it is an optional step that you will need for some tactics like Retargeting
Set up an ad account – create it, set up currency and time zone & add a payment method to it
Set up the ads themselves – audience, budget, and creatives.
Since one of the biggest problems for online stores is cart abandoners, you may want to start by setting up Retargeting ads. Check out a detailed step-by-step guide on how to run a Retargeting campaign on Facebook.
Hiring a marketer
Manual setup is cheap – well, free, but it requires a valuable resource – your time. To save some, you can hire virtual assistants or a marketer to let them handle ads for you.
Hiring is more expensive since you would need to pay for the ads and for the ad management. However, it may reflect well on ad results and help – you start getting good returns faster. To find a part-time marketer, you can go to eCommerce communities on social media or look for one in marketplaces like Fiverr and Upwork.
Getting an online ad tool
Online ad tools let you enjoy the best from both worlds – they let you get quality service online (so there is no need to look for an in-house marketer) for a very reasonable cost (so you do not have to pay a fortune for ad management).
To look for an online ad tool, check out the app store of your eCommerce platform – Adwisely, for one, is available on Shopify, WooCommerce, and BigCommerce app marketplaces. Adwisely helps you create high-ROAS ads on Facebook, Instagram, Google, and Facebook in just a few clicks. Learn other tools, such as facebook video to mp4.
Final thoughts
Running ads on Facebook may seem difficult. At times, it is. However, the perceived complexity should not prevent you from trying.
Once set up, Facebook ads can run in the background and bring you orders on a regular basis. They do require some attention – the creatives, for example, work better if they are updated at least once a month.
The question here isn't "Should I run Facebook ads?" The question is "Do I run Facebook ads myself or trust them to an expert?" – and the choice is all yours.