As Techcrunch reported on early in 2014, Godaddy planned to release a new competitor in the e-commerce space to compete with the likes of Shopify & Magento as well as replace their QuickShoppingCart product.
So now Godaddy Online Store is here, and you can see my video walk through of it below:
Try Godaddy Online Month for 1 Month Free
Godaddy Ecommerce Options Compared to Other Options
So a big question is – how does the new Godaddy ecommerce offering compare with some of the platforms it's competing with like Shopify, Volusion, Squarespace, and others.
One word to describe Godaddy's new Online Store interface would be SIMPLE.
And it's refreshing to say that about a Godaddy website service because they have been anything but simple in the past.
Godaddy has done an excellent job creating an experience that anyone can pick up and use to create their online store in a matter of hours…literally.
If you can fill out boxes like the ones below, you should have little problem using Godaddy Online Store.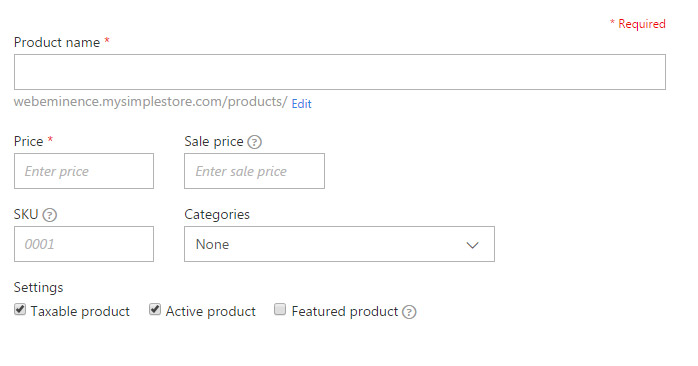 Godaddy has stripped down the features so that it doesn't include all the high end gadgets and gizmos you might find in some higher end e-commerce platforms.
For example, here are a few features you won't find with Godaddy Online Store that many people look for in e-commerce products.
trackable discount codes
credit card reader
HTML/CSS access
CSV import
gift cards
advanced report builder
abandoned cart recovery
This review shown on the Godaddy sales page is a good example of what real customers are  missing when they choose Godaddy's streamlined solution.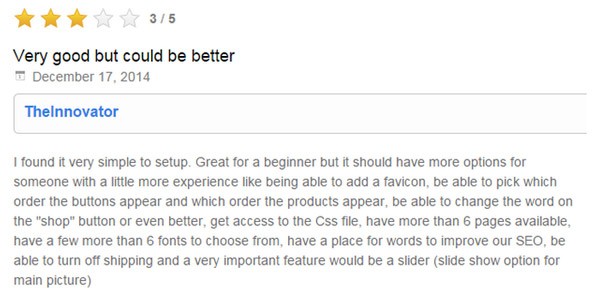 Lack Of Features a Good Thing?
Many customers won't need these advanced elements and the reduced feature set is almost refreshing with the Godaddy Online store. Normally, most people would agree that more features is better, but Godaddy has done a good job of giving people ONLY the bare essentials in order to keep the process from becoming too complicated.
Some people might leave because of the need for advanced features, but some people could also leave due to being overwhelmed with too many features that convolute the entire process. Godaddy, I believe, is trying to eliminate the latter.
As a result of this simplification, Godaddy's Online Store is probably only a good option for people who don't care about the advanced features it's missing and just want a simple way to create an online store FAST.
When you login for the first time, you'll be greeted by a helpful Getting Started Guide that gives a helpful checklist for tasks that need to be completed.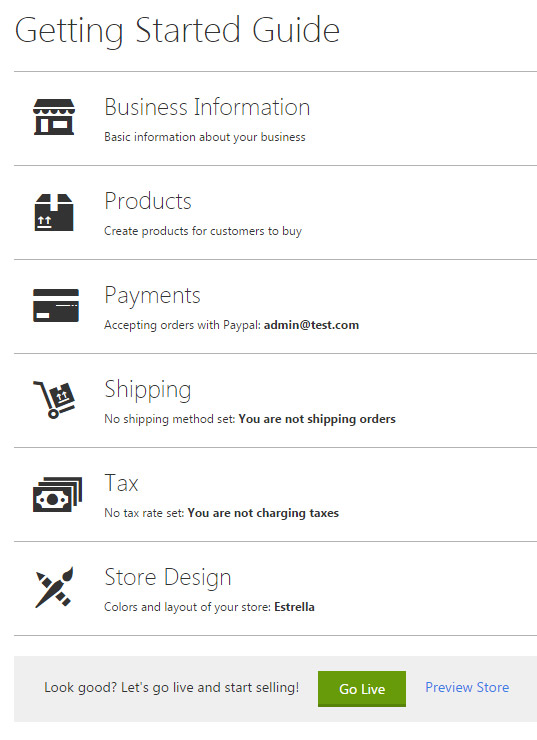 Payment Processing with Stripe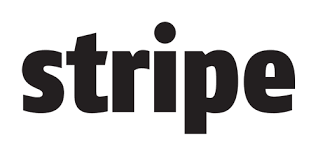 One of the steps you must complete on the getting started guide is setting up your payment processor. Godaddy Online Store currently has 2 payment processor options, Paypal & Stripe.
Both are 2.9% and $0.30 per transaction but with Paypal, you'll be limited to the Paypal Express checkout where people are redirected to Paypal.com.
Godaddy has partnered with Stripe for paypment processing. If you activate Stripe, you'll allow your visitors to checkout right on the checkout page without being redirected to Paypal creating a more seamless checkout process.
As it states in Godaddy's press release linked above…
With Stripe, GoDaddy small businesses can receive instant credit approval, and begin accepting credit card payments and accessing funds faster than ever before.
The simplicity of implementing Stripe and Paypal allows website owners to dodge the largest and most time-consuming obstacle to getting a store online and making sales.
14 Design Themes to Choose From
At the time of writing this post, there were only 14 design themes to choose from. Luckily, the designs are attractive, modern, and fairly generic so they can work for many different businesses.
Other store builders like Shopify offer a lot more design options because there are many 3rd-party designers creating themes. With Godaddy Online Store, you're limited to the themes Godaddy provides. I wouldn't be surprised if they add more in the future, but right now, the selection is limited.
I didn't test the mobile responsiveness of their themes, but they claim they are all "phone & tablet ready."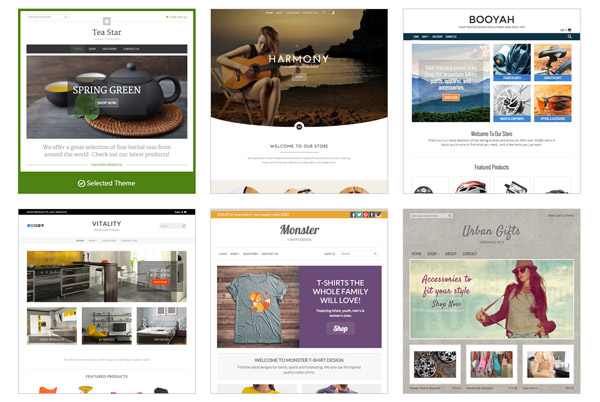 Godaddy Online Store Pricing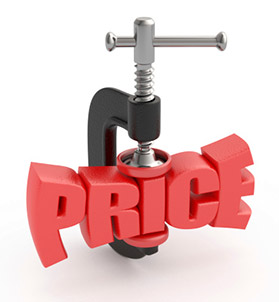 Unfortunately, Godaddy's focus on the beginner in its Online Store product does not extend to its pricing. At $29.99/month, it is more expensive than many of its competitors
Shopify has a starter plan at $14/month and Weebly eCommerce which also caters to beginners has options for under $10/month.
If a small business owner does their research, they will likely find one of these options to be a better value than the Godaddy Online Store.
But $29.99/month is still affordable and since Godaddy has thousands of people on its website every day, the Godaddy Online Store will ATTRACT new customers with its free trial and they should be able to KEEP customers thanks to its simplicity.
How Long Will It Take To Build a Site With Godaddy Online Store?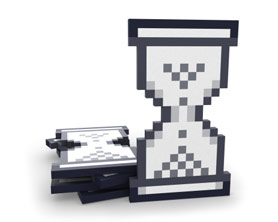 The impressive thing about Godaddy's Online Store is that you can get a store completed from start to finish in a matter of hours. Obviously, extra time will be required if you have hundreds of products, but you can easily add 10-20 products in an hour and only spend another hour building out the rest of your site.
Including setting up your payment processor, it's not unreasonable to get this all done in a matter of hours. Not bad considering many people assume it will take months to create an e-commerce store.
Get started with a free trial of Godaddy Online Store and see if it's a good fit for you.
Is Godaddy Online Store Right For You?
What type of products are you planning to sell in your online store?
Comment below and share. Also, fee free to post questions you have about Godaddy Online Store. I'd be happy to help you determine if it's right for you.