Pay Per Click advertising is a great way to get immediate exposure in search engines using Google Ads or other search engines' advertising services. But many people never try Pay Per Click advertising or stop using it because it seems too expensive.
Any advertising seems expensive if you're getting zero conversions, but you'd gladly spend $100,000 per month on advertising if you knew it would profit you $200,000. Basically, when evaluating advertising, you should not be focusing on total expense but instead focus on conversions and return on investment.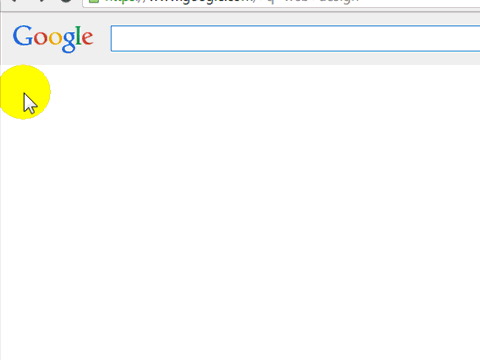 This is especially true for PPC advertising. Smaller advertisers often give up in the first few months and resign themselves to say "PPC is just too expensive" when the real problem is not the advertising method.
There are thousands of advertisers growing their business with Google Ads so the issue is probably with your own Product, Pricing, and Promotion.
Here are a few of the top reasons that your PPC campaign is not converting (in no particular order)
Wrong or Bad Keywords
This one seems obvious but many people overlook it. PPC advertisers assume all visitors have the same value, but this couldn't be further from the truth. The quality of your visitors depends on many factors including what they are actually searching for when they click on your site. If you're selling hiking boots and you're targeting a broad search term like "boots", you may be getting a lot of clicks for "snow boots" and "cowboy boots".  These low-relevancy clicks can easily make your monthly budget do a disappearing act – POOF! while you blame it on Google Ads.
It's important to choose your keywords properly and use the proper match types to increase the relevancy for the people who are clicking on your ad and costing your money. Starting off your campaign with broad keywords is OK, but plan on spending more in the first month with lower conversion rates. After analyzing the results of the first month, you'll want to focus in on a smaller target market by narrowing your keywords to be more specific and focus on the highest converting terms. I won't get into how to use match types in this post but you can read more about that here. You can also use conversion tracking and negative keywords to increase the relevancy of each click you are paying for.
Your Product Sucks
I hate to break it to you but someone has to be honest. One of the biggest reasons people have awful results with pay per click advertising is that their product or service is bad and no one wants it. Have you validated your product to ensure that people want it and will pay your price?
PPC is actually a great way to validate and test your product in the marketplace but there are other ways too that have fewer variables than online advertising and are less expensive.
Get out and sell your product to your target market door to door and face to face. Ask customers if they would pay the asking price for what you're offering. Ask them how the product can be improved. If people will buy your product OFFline, then they will probably buy it ONline too but it will take more convincing. If you're not getting sales online, it may just be your on-page marketing that is lacking…which brings me to my next two points.
All-Powerful Pricing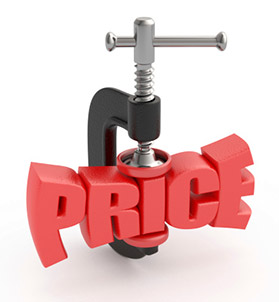 A few years ago I was selling a nutritional supplement online that had a very savvy customer base always looking for the best price. To analyze their shrewdness, I decided to lower pricing for a month just to see what would happen. My price was very competitive already but I dropped it to a dangerously low level where I was actually losing money on the initial purchase just to gain residual customers.
Even though it was only a few percentage points drop in price, sales increased dramatically. I didn't realize there were that many people out there searching for the product but the sales rolled in when the price was lowered!
This experience opened my eyes to how much price matters. It varies for different products but it's usually more important than most people realize.
Everyone knows price is paramount but many people don't realize how crucial it really is
One of the main reasons people don't get sales through PPC advertising is their price is too high. You probably think you can't afford to lower your price at all but ask yourself a few questions on pricing:
Am I willing to drop the price to break even or lower for a month just to see how much price matters to my customers?
Can I cut my costs to lower my price and keep the same margin?
Do I need to offer lower pricing for period of time to build my residual customer base and overall popularity for my product?
How does my price compare to my competitors?
Is my price too low? (another discussion but yes, this is possible)
On-Page Marketing
It's a waste of money to send traffic to a page with poor marketing. You're better off spending your time and money to improve your landing page first.
If you read the price section above and are convinced that your price is right, maybe it's poor on-page marketing that is causing low conversions. Your on-page marketing needs to prove the price. Your visitors may need to be convinced your product is worth $750 if they are going to buy it for $500.
What are some important elements for on-page marketing for your PPC landing pages?
Relevancy – Make sure your content is relevant to your ad and keywords. You may need to send people to a sub-page rather than your home page to increase relevancy.
"5 Second Content" – By this I mean the content that is going to keep people on your site longer than 5 seconds. Usually, a great image, headline, or video will achieve this. If your landing page is a big block of text, it's gonna be tough to keep people's interest and they'll be gone in under 5 seconds.
Price Proving – Spend some time on your page explaining why your price is fair. If your product is value-priced, explain why it's affordable. If it's quality-priced, explain the quality that warrants the price.
Call to Action – What do you want your visitors to do? Click the buy now button? Fill out a form? Make sure the call to action is clear and easy for the visitors to find.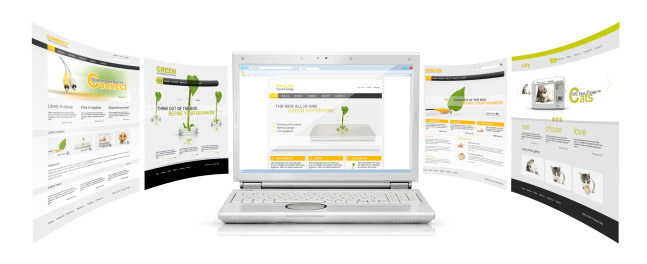 I've Done It All – Now What?!
This isn't an exhaustive list but it should take you several months to work your way through all of these items to properly test your Pay Per Click conversions. If you spend the proper time to go through all the steps above and still don't know why your conversions are so low, an outside opinion would probably be helpful. Here's a few places to get it.
From a friend or colleague – Let them browse your site and watch them click around from a few feet away (give them some space). Ask them what they think about the overall marketing of the site. Even if they are not an online marketing expert, you may be surprised at the things they point out. It may be better than anything you learned from me in this post!
Get feedback from your visitors – Feedback from your site visitors is an awesome way to diagnose your conversion problems. There are a few ways to do this. As your visitors when they call on the phone or email, add live chat with a free service like Zopim.com, or use a site like JotForm to add a simple form to your site to solicit feedback. You may need to be creative to get more people to respond. Another cool tool for finding out what your visitors are doing is using a click tracking heat map service like CrazyEgg.com
Ask me – I've had enough success and failure online to see major problems with your site after looking at it for a few minutes. If you'd like me to take a look and give my feedback, contact me. I may even consider taking you on as one of my PPC clients for my limited PPC management service.