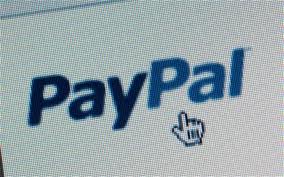 Because of the popularity of Ebay which resulted in the widespread use of Paypal, many people consider Paypal first when planning to accept credit card payments on their website. Paypal is a good option for many website owners because it is simple to implement and Paypal Standard has no monthly fees. While Paypal has had higher fees than other merchant account providers in the past, that idea may now just be a lingering misconception.
The most attractive aspect of Paypal Standard is the fact that it has no monthly fee. However, there are times when paying a monthly fee for a merchant account to have more functionality or lower transaction fees is worth the money. Does it make sense for you?
Fees are one of the most important costs to consider when choosing a merchant account. For the purposes of our discussion, we'll compare Paypal and Authorize.net, a popular merchant account provider. Here's a breakdown the fees for both as of the date of this post:
Paypal Standard
Monthly Fee: $0
Discount Fees: 2.9% plus $0.30 per transaction, 2.2% if over $10,000 monthly volume
Average cost to process $1,000/month: $59
Average cost to process $10,000/month: $250
Authorize.net
Monthly Fee: $60
Discount Fees: 2.1%  plus $0.20 per transaction
Average cost to process $1,000/month: $101
Average cost to process $10,000/month: $290
As you can see from the total fees in bold above, Paypal Standard is a cheaper option whether you are selling $1,000 or $10,000 per month.
I have to admit that I've always thought that Paypal's fees were higher than competing merchant accounts but regardless of whether or not this was true in the past, it's not true now. In terms of costs, Paypal Standard is a great option for website owners looking to start selling online.
Here are a few other considerations:
With Paypal Standard, your customers will be sent to a Paypal secure server and they will see the Paypal logo. Some people view this as a negative because it take your users experience off your site
You can choose to upgrade to Paypal Pro for $30/month which will allow you to use a shopping cart system and keep your customers on your website or at least disguise the face that you are using Paypal to process transactions.
There are other considerations when choosing a merchant account service including features like automatic monthly billing, compatible shopping carts, and mobile payments. Make sure to consider all the features before choosing a merchant account provider.
Most small merchants find Paypal acceptable in the beginning but as their business grows and they need more custom features like discount codes, custom receipts, email marketing, many merchants choose to upgrade to a higher end merchant account and/or shopping cart.