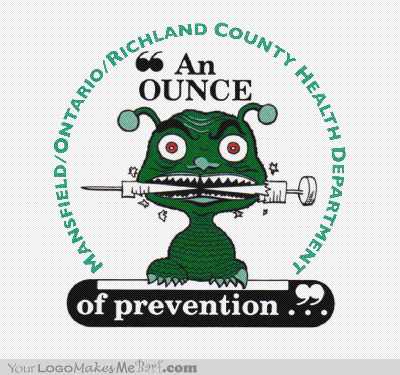 Have you given much thought to the quality of your company logo?
Are you one of those people that are proud you saved a few dollars by creating your own company logo using word art and clip art in a word processing program? A homemade unprofessional logo may actually be costing you a lot more money than you realize.
Before you read on, you may want to check and see if your logo is on YourLogoMakesMeBarf.com. While you're there, browse some of the ugly and confusing logos to see some of the common pitfalls in logo design…better to learn from the mistakes of others rather than commit them yourself.
Free Logo Contest – Read the post below to see WHY you need a professional logo. Then make sure to spot directions at the bottom of this post to find out how to enter my contest for a free professional logo given away every month.
No Second Chances
So why is your logo so important anyway? Think about it – Your logo is the face of your business and it's the first thing your website visitors see on your website and the first impression your prospects perceive when they see your business card. As the saying goes, you never get a second chance to make a first impression.
If you have a website with several pages getting traffic in the search engines then a professional logo is even MORE critical for you. No matter what page people land on, they will almost always look to the top of your site and glance at your logo to see what your site is all about. When they look at your logo, they will make split-second assumptions about your website and your business. By just glancing at your logo, your website visitors can answer the following questions:
What is this website all about?
Is this a high-quality website with quality content?
Did this person care enough about their business to invest in a professional logo?
That may seem like a lot of information to gather just from looking at a logo but people do it subconsciously when viewing a website for the first time. It's exactly what I do when visiting a new site. I size it up based on the quality of the logo and the overall look of the website. If I don't like what I see, I will probably hit the road as fast as I can without even seeing what the website has to offer.
So what are the answers to those questions when visitors land on your website? If they are not positive, it may be time to invest in a logo makeover.
How Much Does a Logo Design Cost?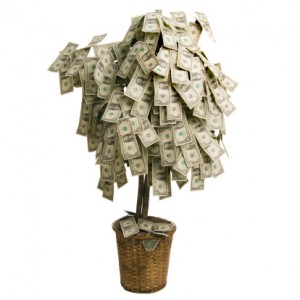 As is the case with most everything, professional logo designs come in many different prices. When I started my business, I tested out 3 different logo designers and spent $150, $99, and $79  purchasing a logo service from the three different companies. I was very impressed with the company who had the $99 price and now have a partnership with them to provide my logo design service to my clients. The quality of their designs was much higher than other companies I'd seen at higher prices.
There are of course more expensive options in the market for logo design. I've encountered logo designers with prices over $500 for a single logo. Many of these more expensive options offer high amazing custom designs that validate the high price. These expensive logo designers may be necessary if you need a highly-custom design with specific illustrations and elements. But for most small businesses on a budget, a more affordable option is welcomed and can usually provide the professional look your business needs.
Win Free Logo!
If I convinced you that you need a new logo for your website or your business but you still don't want to spend the money, maybe winning a free logo is appealing to you. I'm giving away a free professional logo every month to a lucky winner. Check out my contest page to learn how to enter the contest this month. Share this using the buttons below if you think anyone in your circles could use a free logo. Or maybe you just know people who like entering contests 😉