Since I've worked with many web designers and spoken to hundreds hundreds of new website owners in the last couple years, I know how hard it can be to find good web designers. So I came up with this list of important questions to help you in your search. All of these questions should be answered by your web designer before you pay a dime. If you received some interesting answers to these questions or have some suggestions for questions to add to this list, please comment below. I'd love to hear from you.
QUESTION:

How long will it take to complete the website?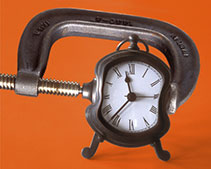 A common complaint I hear are about web designers is the  the length of time it takes to complete a website. Some projects that should take a couple weeks end up going for months with no real explanation. It could be that the web designer is taking on too many projects. For clients of my Complete Website Package, I state that it takes 2 weeks and I usually do it much quicker. Make sure your web designer puts in writing how long it will take for the project to be completed and ask what happens if it goes longer than expected.
QUESTION:

How will the website be built? On what platform?
There are many ways to build a website like…
HTML

Flash
Website Builders like Weebly and Intuit Homestead
Content Management Systems (CMS) like WordPress, Joomla, or Drupal.
You may say… who cares? and it might not matter to you how the website is built, but it may bring some interesting things to light. For example, you may find that they are building the website on a free website builder platform like Weebly that you can use yourself very easily.
I get a lot of prospects with existing websites who contact me about redesigning the website or adding functionality to it. The first question I ask is how the website was built and they usually have no idea how it was built or how to find out.
Ask your web designer how they will build your website and if nothing else, just make note of it so you have the information for the future. Knowing what platform they are using to build the website will help you compare the different web designers you are considering.
QUESTION:

Do you outsource the work or do it yourself?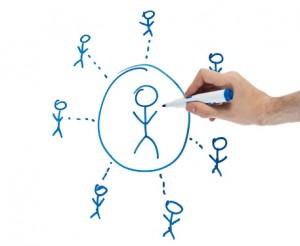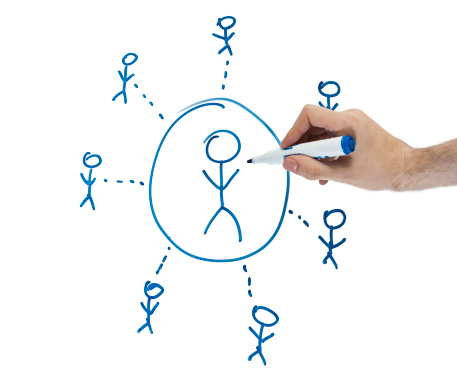 Many web designers outsource work to get cheaper labor or just because they have too much work on hand. They probably won't tell you without you asking and they might not even tell you the truth if you DO ask. But it doesn't hurt to try…
If I was hiring a web designer, I would prefer to hire them for their own capabilities and not for their ability to find someone else to do the project and mark up the price for profit. This happens a lot in the web design industry and their is nothing wrong with it in principle. But it is probably not be the best option for a few reasons.
You have less control being one level away from the team actually building the site

Communication will take longer and be more difficult since it will go through two parties
If the project is being outsourced, wouldn't it be better to pay the end provider yourself to complete the project (if you can find them)
You may not know if the quality of work will match what is shown in the web designers portfolio. They may just take the best work from their different providers to display in their portfolio.
Bottom line – it's difficult to know if companies are outsourcing their work but if they don't tell you up front, all you can do is ask and decide whether or not you believe the answer they give.
QUESTION:

Are you creating a custom design or do you use pre-designed templates or themes?
This is an important question because it usually affects the price and the overall look of your website. A custom website design is typically created in an illustration program like Photoshop first before it is coded into an actual website framework. While custom website designs are great because you can customize the look of your site from the very first mock-up, they will be more expensive because of the graphic design that goes into the project in the beginning stages.
On the other hand, there are many templates and themes available for content management systems like Joomla and WordPress that speed up the process but don't allow you to customize the design too much. Because this speeds up the process so much, you usually can expect to pay much less when using a website template or theme. To give a rough average, I would expect a simple 10 page website to cost $2,000 for a custom design where a 10 page site created with a pre-designed template or theme would usually be under $1,000.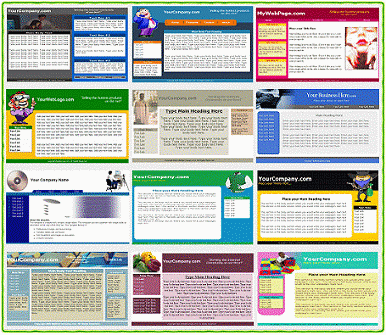 Most web designers don't tell you up-front whether or not they use themes or templates. Many even say they create custom designs but in reality, they are just taking a pre-designed theme and changing it around a bit. You may call that dishonest – I might not go that far but it is definitely a little shady. BUYER BEWARE!
I prefer to be totally transparent with my prospects by telling them that I use professionally designed themes and that is why my prices are very affordable. If your web designer is using a template or theme, there's no reason you should be paying $1,000+ for a 10-page website in my opinion.
Many people need a custom design for their website. If that's you, plan on paying a little bit more. You should then be shown some design mock-ups by your designer early in the process to tweak the design before it's turned into a website. That' how you know you're getting a custom design.
QUESTION:

How will I make changes to the site in the future?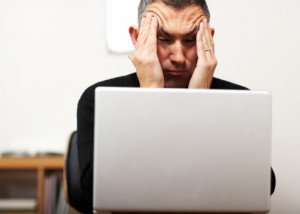 When you're investigating having your website designed, you are usually excited to get the project completed and get your website online.
But what happens 6 months from the site launch when you need changes to your site?
Will you have access to login to make changes yourself? Have you been trained or given instructions on how to do this? Some content management systems like Joomla and WordPress have an administrative dashboard where you can login and make edits to the site. It can take some training though even to make basic changes. If your site is built in HTML, you'll be hopeless making changes if you're not armed with the knowledge and software to edit HTML files.
If you're left without an idea of how to edit your site, you may have to contact the person who built the site and since they have moved on to new clients, they may not be super-interested in helping you out. You may end up paying them or someone else to make changes to your site.
Before you engage a web designer to build your site, make sure you know how you will access the site and how you will make changes AFTER the site is completed. You may be satisfied with your web designer telling you, "Don't worry…it's easy", only to find out later that it is not simple at all.
With my website service, I take out all the guesswork on the ongoing maintenance. I perform ongoing maintenance for all the 200 clients of my Complete Website Package so there's no need to worry about how changes will be made in the future.
QUESTION:

Where will the website be hosted?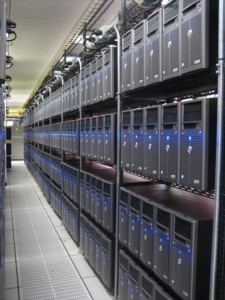 Many website design companies do not include hosting but if you're paying your web designer for ongoing hosting service, make sure to ask them where the site is hosted. If they are hosting the site on a server in their basement, that is bad news.
You want your site hosted by a reputable hosting company with minimal downtime, plenty of bandwidth, and backup protection in case something happens to your website files.
After you find out which hosting company your designer is using, you can then do your own research on the company to check their reputation. Check the website for the honsting company and read reviews from some of their customers.
Since many website designers don't provide hosting, you'll have to get it on your own. If you're looking for a good website hosting company, I recommend HostGator and use them to host all my sites and my clients' websites. I've used them for over 10 years and had minimal downtime and always received great support from their team when I need it. You can get a discount on their services by using my coupon code WEBEMINENCE.
So there you go – 6 basic questions to ask your web designer. I'll make it really easy for you. Just copy the text below from the text box and paste it in an email or request form to send to the web designers on your short list. It should help you in finding the right website service for you. There are plenty of web designers out there so if they don't respond quickly or you don't like one of the answers, say "Goodbye!" and move on to the next one.
Copy The Text Below to Send to Your Potential Web Designers
How long will it take to complete the website?
How will the website be built? On what platform?
Do you outsource the work or do it yourself?
Are you creating a custom design or do you use pre-designed templates or themes?
How will I make changes to the site in the future?
Where will the website be hosted?
Got a suggestion for another question to ask web designers?
Comment below.