If you
visit Weave website
and a few other websites of big businesses, you should be able to see that creating a visually appealing and user-friendly website is not an easy task. In fact, it tends to be incredibly time-consuming, costly, and complicated.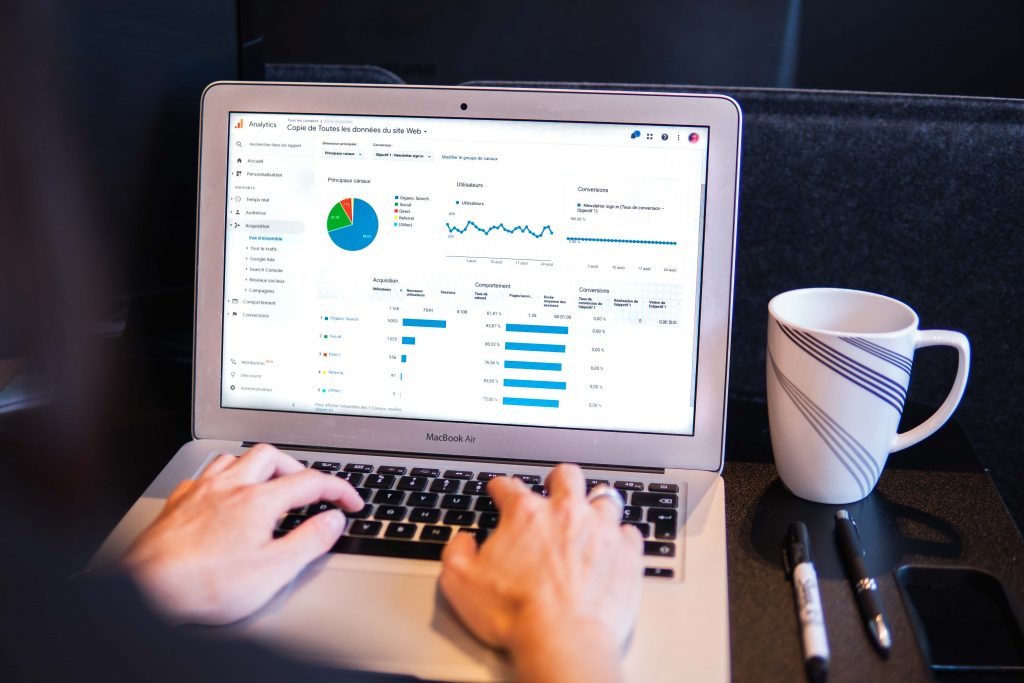 However, it is worth noting that it is definitely worth the hassle! The website of your business is like its business card. That is what every potential customer will look at in order to decide whether your services or products are truly worth their money.
Have you already invested your hard-earned money into your business website? If that is the case, you need to start monitoring its success by paying attention to a number of very crucial metrics and reports. Do you want to know what they are? If so, you are in the right place!
In this article, you will find a list of the most important website metrics and reports, ranging from bounce rate to organic traffic and landing pages report. Check it out! It will teach you how to tell if your website is successful without any issues!
Referral Traffic Report
Referral traffic refers to traffic that comes to your website from another website through direct links. This report shows where most of your referral traffic comes from and how it is affected by seasonal trends and other external factors that influence customer behavior.
Bounce Rate
If a potential customer visits your website and leaves after just a few seconds, their visit to your website gets classified as a bounce. This metric will help you figure out which parts of your website are not interesting and which ones catch the attention of visitors.
Ideally, you should try to lower the bounce rate on every page of your website. You can do that in many ways, such as making the contents of these pages more interesting and more visually appealing. If you do not know how to go about it, hire a web designer!
Conversion Rate
This metric shows how many people who visit your site buy something or sign up for your newsletter. In other words, it is a measure of how effective your website is at converting a visitor into a customer.
Generally, the higher the conversion rate, the better. You can calculate it by dividing the number of people who visited your website by the number of visitors who became your customers and actually bought whatever you are selling.
Google Analytics Landing Pages Report
Google Analytics provides detailed information about the pages that can be found on your website, including bounce rate, engagement time, and conversion rates. One of the most useful reports it can generate is the Landing Pages Report.
The Landing Pages report shows which pages on your website are most popular with users and how many visitors come through each page. This will help you see which pages are the most valuable to your business and determine which ones you should invest more in.
Moz Rank Checker
Moz Rank Checker is a search engine optimization tool that tracks how your website ranks on the search engine results page and shows you suggestions for the keywords you should use. It is not free, but it will definitely turn out to be worth the money!
Moz Rank Checker will give your website a number from one to ten, which will show you how well your site ranks against other sites on the web in terms of relevance to keywords. The higher the number, the higher your site ranks!
Click-Through Rate (CTR)
This metric shows how many people who visited your website clicked on the links or on the advertisements that you posted on your website. It also helps you figure out which links get the most attention and which ads bring you the most clicks.
In order to calculate your click-through rate, divide the number of clicks by the total number of visitors to the website and multiply the result by one hundred percent. Fortunately, most tools that are meant to help you monitor your metrics will do it for you.
Google Organic Search Traffic Report
This report shows how much organic traffic your website gets from Google search results each month. It can help you figure out how well your search engine optimization strategy works and where you should put your money to get more leads in the future.
In Conclusion
If you are a reasonable business owner, you will want your business website to be very successful. You will not be able to do that if you do not put in the effort to monitor the most important metrics and check out crucial reports.
Fortunately, there are many tools out there that will show you the most important metrics in mere seconds. Most of these tools are not free, but they are definitely worth the money. Most importantly, they will help you save time on calculating these metrics on your own!