Cybersecurity is a hot topic in the current business climate. You've heard about the data breaches at big corporations such as Humana and Twitter.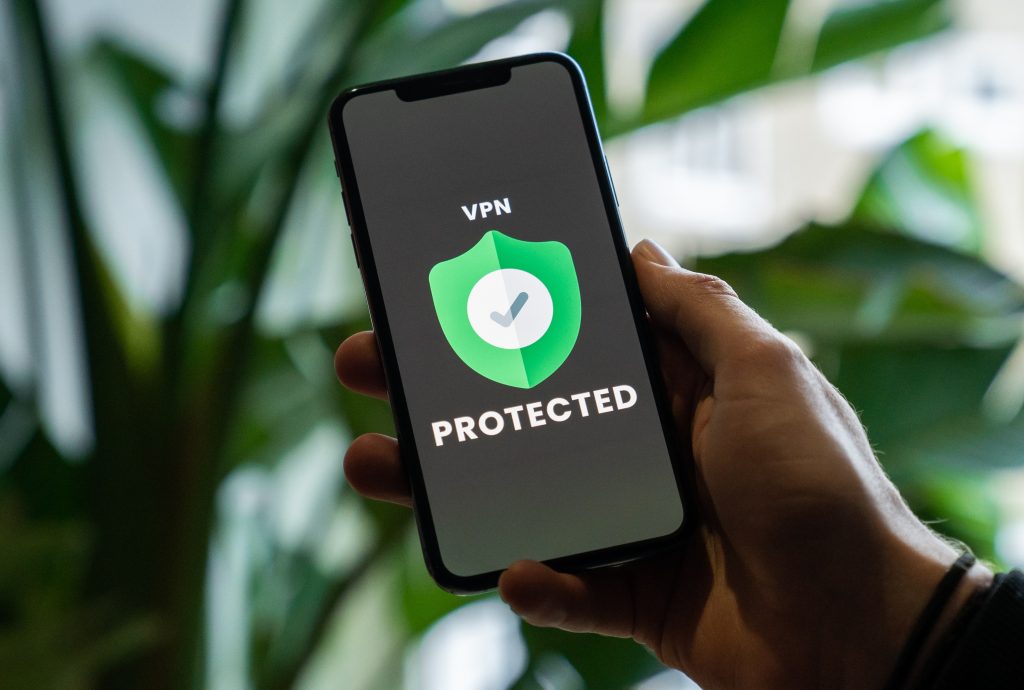 Unfortunately, hackers love to target small businesses as well. You may be much more vulnerable than a massive company with robust security measures.
About 64% of small businesses have a website, and many more plan to implement one in the coming year. Most entrepreneurs know little about cybersecurity or even the regulations regarding how you must handle data. Taking the time to learn the ins and outs of online security benefits your business.
In this guide, we'll look at why it's essential to beef up your online security and six ways to improve yours today.
Why Is Online Security Important?
If you run an online store, you probably collect sensitive information such as financial details. You likely fall under the General Data Protection Regulation (GDPR) and have a responsibility to keep private information safe. Even if you aren't based in a European Union country, having just one customer from there means you must comply.
You also want to keep an excellent reputation with your customers. If they can't trust you to keep their addresses and credit card numbers, then they won't share it with you again. Here are some steps you can take to protect your business and your clients.
1. Conduct an Audit
Your first step in creating stronger online security for your small business is conducting an audit. You may want to call in a professional to identify areas of weakness. Some hackers are legit and offer their it services to show you where your vulnerabilities are.
Even if you can't afford a professional security expert, take a look at the common ways people get into sites, such as through weak passwords or a lack of two-factor authentication (2FA). Make a list of items that need tweaking.
2. Prepare for New Technology
The pandemic forced many small companies online before they were quite prepared for the shift. With more people staying home and shopping from the comfort of their living rooms, you may have implemented online ordering yourself. The move to cloud-based systems opens the door for security breaches you may not have suffered before.
Although the cost of moving your company to the cloud may have dissuaded you in the past, prices are coming down. Also, you'll gain security advantages that are difficult to afford on your own. Third-party providers offer much stronger firewalls and systems than a private server might.
3. Train Employees
One big hole where hackers often take advantage and gain access to data is via your workers. Make sure you encourage the use of strong passwords and change them frequently.
How? Opt to organize training. As rightly defined by factoHR, training is the systematic approach used to guide the employees with a proper set of information that makes it possible for them to perform their job. Then why not train the employees on sessions related to security?
Security could be addressed as a significant concern, especially with the increasing data breaches. Well-organized training sessions for staff members will help them identify a phishing email and keep sensitive information secure even in public locations.
More people work from home these days, so come up with a plan to ensure their computers have the latest virus protection and they fully understand their responsibilities to keep client data safe.
4. Update Your Site
Maybe you created a site on a platform such as WordPress and assumed you were good to go. WordPress is a big red target for hackers, who love to gain access via out-of-date add-ons and a lack of firewall protection.
Take the time to regularly update themes and plugins. Make sure you've installed protections, such as spam filters, firewalls, and login attempt limitations.
You should also make sure your WordPress site is running the latest version of their open-source software and that your PHP is up to date. Letting different elements on your site become outdated puts you at risk for a security breach.
Make sure your site runs on secure socket layers (SSL). If you handle information, even an email address, you don't want it falling into the wrong hands. Some browsers even mark sites without an https prefix as suspicious, which may hurt the traffic coming into your website.
5. Keep Backups
Install software to automatically back up your data every night. You can put every protection in place and be diligent about changing passwords, but there is always the possibility a hacker gets into your site.
When you keep backups, you can restore your systems to where they were before the attack. It may be an aggravation, but at least the hacker won't completely take over your site and destroy your saved data.
6. Limit Access
You can secure the most sensitive items by limiting who has access to different portions of your cloud. For example, you may sometimes allow clients in to check out progress on a project. Make sure they can only access what pertains to them and no other projects.
You should also pay attention to where different employees can navigate within your databases. One of the biggest causes of breaches is from disgruntled former employees. Make sure you change access permissions and passwords anytime someone leaves your employ.
Not every part of your online presence needs to be accessed by everyone in your organization. Look at what they need to effectively do their jobs and provide accessibility only to those areas.
7. Secure Digital Data
Digital data is a precious asset for any company that deals with online business. The rising cybercrime has compelled every business to think of data security. It will be a welcome step for customers' data security if you redirect all traffic to HTTPS. To do so, you need a cheap ssl certificate that can save your cost and provides a strong security for all transactions happening between the server and the browser. The selection of SSL certificate totally depends upon the type of SSL you choose for your website.
Be Aware
Keeping online data safe is about being aware of potential threats. Take time to audit your website and databases, install security where needed, and train your workers.
Plenty of companies work with small businesses to ensure their data remains safe, too. Gain knowledge from experts in the industry and hire help where needed to make sure your data stays in the right hands.
Eleanor is the editor-in-chief at Designerly Magazine. She was the director at a marketing agency prior to becoming a freelance web designer. Eleanor lives in Philly with her husband and dog, Bear.