Don't Overpay for Your Website…
If you're creating a website for yourself, you may be investigating using a website builder because you don't want to pay thousands of dollars to have a web designer create your website. If you've come across eWorks XL from Web.com like I did today, you may be surprised by the pricing like I was…
Web.com eWorks XL for small businesses
I was browsing the offerings of Web.com today and came across their eWorks XL service and was amazed at the cost. They offer a complete website package with domain, hosting, custom website design, and other standard services for $94.95/month. This price seems very high for what is being offered. If you read my post on Website Cost, you'll see the average upkeep cost of a website for domain name and hosting is about $10/month. With eWorks XL, you're paying a lot more than that.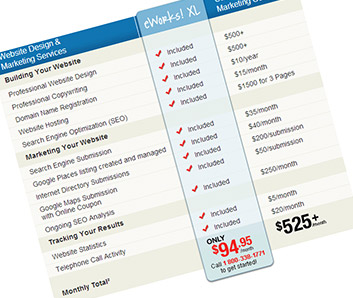 One important thing to keep in mind is that you are not paying an upfront fee for the website design that they complete for you. So the website setup is technically free. That's a good value and a lot of customers probably are hooked for that reason. Since the cost of creating a website is usually $1,500+ through other options, getting a website setup for free seems like a great value.
While that is a great value, the high price of $94.95 per month makes up for any savings you in the beginning from getting the website setup for free. Just add up the payments over one year and you're already over $1,100. And you'll have to pay this for as long as your website is online.
Get What You Pay For… or Maybe Not
If you take a look at their website examples, they are nothing special. They look like they are built using the typical website builder that Web.com offers to it's 'Do It Yourself' clients who build their own website. In my opinion, it would be much better to get their Do It Yourself service for $5/month and spend some time to create your website so you are not stuck with the $94.95 payment forever.
For a better website builder altogether, I recommend checking out Weebly, you can read my review here. It has a great website builder, nice design templates, and affordable pricing.
There are definitely cheaper options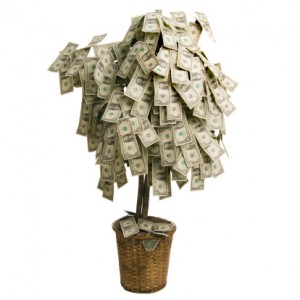 I have never used Web.com so I cannot comment on the quality of their service. But if you're a small business, I'm sure its important to keep your expenses low and I can guarantee you there are cheaper options out there. If you've used the Web.com website builder or their eWorks XL service, please comment below and share your experience.
Unless money grows on trees (and last time I checked, it doesn't), I wouldn't recommend the eWorks XL service from Web.com.