With so many website builders out there, it's tough to know which ones are good and bad. I've tested many of them myself and Yola.com offers one of the best website builders out there for the money. It's easy and even fun to use. Read my full review on Yola and watch my video walkthrough below. Join in the discussion by commenting below.
Start Building Your Yola Site Free
Yola Pricing – Can I get a free website with Yola?
You can get a free website with Yola but there are limitations on free sites. With a free account, you will be limited to 2 sites which is not a big deal for most people. The deal breaker for many will be that Yola only allows you to have 3 pages on a free site. This might be ok for some but even most simple websites will need 5 pages or more so this will probably be the main reason many people choose to upgrade. Here are a few other things you will miss out on if you only have a free account. You'll need a free account for the following features:

Use a custom domain – with a free account, you'll have to use a Yola subdomain (for example, www.webeminencellc.yolasite.com)

Automatically create a mobile version of your site for easy viewing on smart phones
Get access to premium design themes
Here's a list of current pricing for Yola and what's included at different levels
(click the image to view it larger):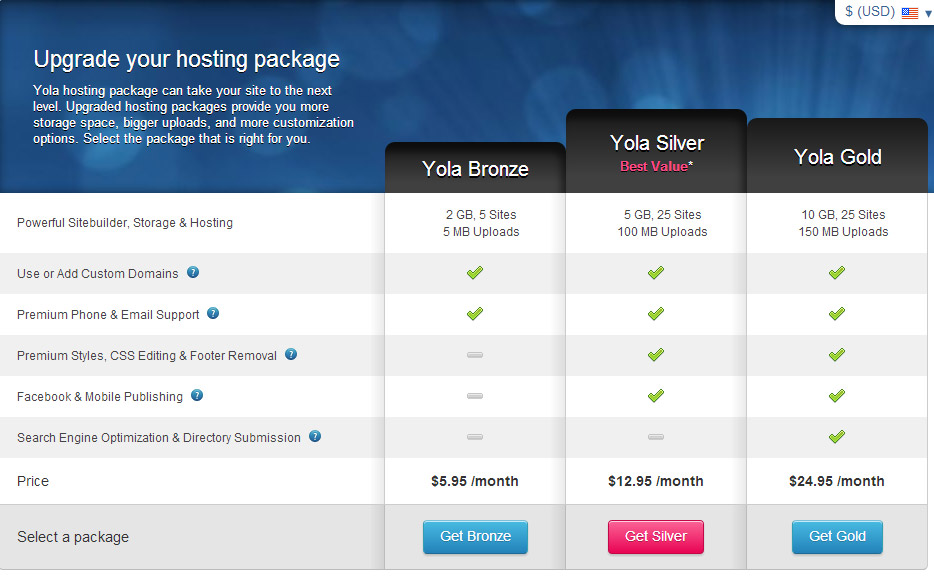 So you CAN get a free website with Yola but most people will want to upgrade to at least bronze to unlock important features. 
Website Builder – How easy is it to create a Yola site?
I like to rank website builders on a level of fun to frustrating and I'd say Yola was very fun. It's really easy to create a site fast.
With all website builders there is a learning curve and you have to allow some time to figure out how things work. If it takes too much time to figure out how the website builder works, this is where the frustration begins to set in. With Yola, this learning time is cut to a minimum because everything is in the right place and works the way you'd expect it to.
I'm confident that even most beginners will be able to create a basic website in just a few hours with Yola.
I did experience a few errors when adding an image to the page as you can see on my video above, but I was able to redo it in just a few seconds and it worked the second time. Other than that, there were no major glitches during the several hours I experimented with the Yola website builder.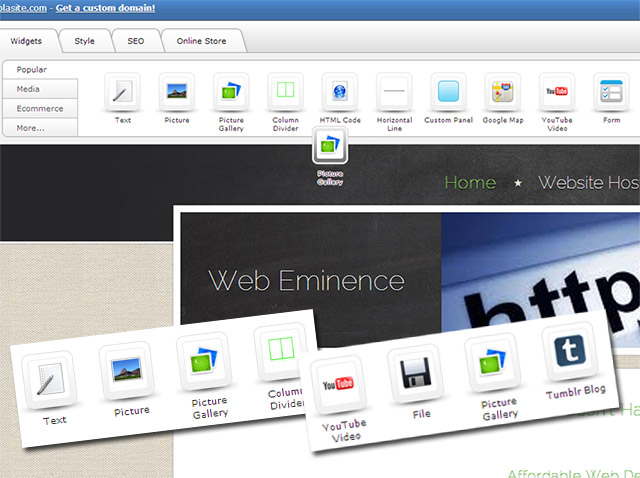 Yola vs Weebly – Website Builder Battles

I had reviewed Weebly before I signed up for a free Yola account to check write this review. My first thought upon seeing the Yola website builder was, "This looks a lot like Weebly." And it doesn't just look like Weebly, it functions a lot like it too with the drag and drop widget interface and the ability to drag elements around on the page. Check out my full review of Weebly here if you're interested.
So the question in my mind was – who copied who?
I did some research and Yola was originally Synthasite.com which started it's website builder service in 2006 and then re-branded as Yola in early 2009.  Weebly also started in 2006 so its difficult to say who copied who but maybe it doesn't matter. They are both very good website builders and the competition is ultimately good for the customers. But here are a few key points of comparison.

Pricing – both are cheap with Weebly starting at $4/month for the Starter version and Yola at $5.95 for the Bronze plan. So Weebly is cheaper but not enough to make a big difference for most people.
Designs – I give Weebly the edge in the design category. Weebly's themes are more creative and professional and they offer an Advanced Theme Editor where you can edit themes or even create your own. Yola limits access to their premium themes to the Silver and Gold accounts. So if you're paying for a bronze account, you'll be limited to using only the free themes.
Website Builder – Both website builders are good but I give Yola the edge on the website builder overall. The drag and drop interface works well with both Weebly and Yola but I was impressed with the level of customization offered by Yola and the overall ease of use. Some website builders aren't intuitive and offer too much customization to the point where it becomes complicated. Yola achieves a great balance of customization and simplicity with options that are easy to locate and great slider controls that give immediate feedback in live previews.  I'll detail one example below –  the Custom Panel Widget by Yola.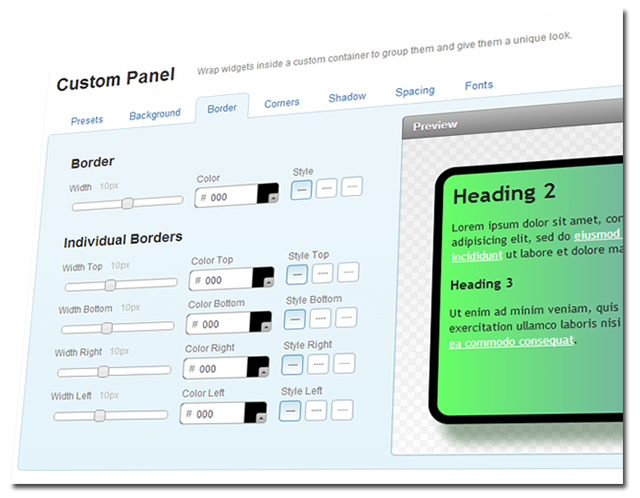 I Love the Yola Custom Panel Widget
Call me a geek, nerd, whatever…I'm not ashamed to admit I love the Custom Panel Widget.
I haven't seen anything quite like it on any other website builder. It allows you to quickly create a box for any content and customize it's color, border, shadow, spacing, fonts, and more to give it a totally custom look. It may not seem like a big deal but when you play around with it, you'll see what a difference it can make to the overall look of your site. You can see the Custom Panel widget in action in my video above at the 12:45 minute mark.
One of the problems with website builders is they look standardized without much originality. The custom panel is a nice touch because it allows you to easily create  custom elements with your own unique look. Custom panels are like snowflakes. There are no two custom panels exactly alike.
I'm sure there's a Yola developer out there who spent 6 months building this widget and will appreciate the love. Nice work!
Unfortunately, there's one thing that Yola is missing, and that is the option to create built-in blogging functionality. Several years ago, Yola allowed you to connect your site to a Tumblr blog as a solution, however, it is not available anymore. But even if it was, Tumblr can't be a good blogging solution for business websites, for obvious reasons. Today, Yola still does not offer a native blogging feature which is a serious downside if you are interested in having a stand-alone blog that will allow you to perform SEO and content marketing in order to increase your conversion rate. Luckily, there are third-party blogging tools available that you should check out. If you're still hesitant about Yola because you're considering content marketing, here is a great tutorial on integrating a blog to Yola using DropInBlog. Make sure to check that one out and your Yola site will be complete!
Is Yola Right For You?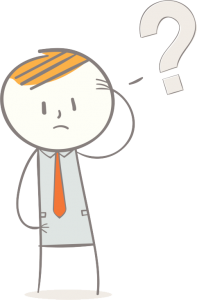 If you're still not sure if building your website with Yola is right for you, feel free to contact me or comment below and I can help you decide if it is right for you or if there is another website builder out there that may be a better fit. You can also test it out with a free account before deciding to commit any money with an upgraded account. Click the button below to try Yola free.
Start Building Your Yola Site Free
Error Update
If you watch my video walkthrough above, you'll see I got some errors when trying to add a picture with the Yola website builder. A few days after posting this review I received an email from Monique, the VP of customer service at Yola.
Apparently, this was an error that had surfaced the exact day I recorded my video but they were unable to duplicate the error. Thanks to my video, they were at least able to see the error live on my screen. After a few weeks, they were still unable to duplicate the error and the complaints of the error subsided.
So it seems this error may have been isolated to the time period when I recorded the video and you probably won't experience this error. If you do, comment below and let me know. Overall, I was impressed with the diligence and thoroughness on the part of Yola customer service to seek me out and try to find the fix for this error. It leads me to think their customer service is probably reliable in most circumstances.