Get Lots of Proposals For Your Web Design Project FAST
It's one of the most common questions among people looking to get a website created –
How Much Will It  Cost To Create a Website? (<<click this link and read it later)
Ask 10 different web designers and you'll likely get 10 different answers depending on their business plan and how they create sites.
The problem is – it takes a long time to find 10 web designers who will respond to your emails and phone calls and take the time to give you an accurate price. That's why I recommend posting your web design project on Elance. It's a great way to get your project exposed to many qualified web designers at the same time and get proposals. Within a few days, you'll have a fairly accurate idea of what your project will cost along with some good feedback from the providers on Elance. You may just find one that you'd like to work with.
Check out my video below to see how easy (and Free) it is to post your project on Elance!
My Elance Link: https://webeminence.com/elance
Before you get proposals on Elance, you may want to check out my
Complete Website Service
to see if it's a good fit for you.
Why I Like Elance
There are a lot of competitors to Elance out there like Odesk and Freelancer.com. I recommend Elance because it was the first one I tried and after completing many different projects from graphic design to writing to web design,  I have had no issues and great results on my Elance projects. So I can recommend it wholeheartedly. Here are a few reasons I like Elance:
Many providers in many categories – you'll always find people willing to bid on your projects

Low cost – you can post a project for free and the provider pays the fees (although some providers add fees to your price)
It's safe – Elance has a built in escrow service so that you can submit payment but only release the money after certain milestones in your project have been met.
Lots of feedback and ratings are displayed for providers so you can know the reputation of a provider before you start a project with them.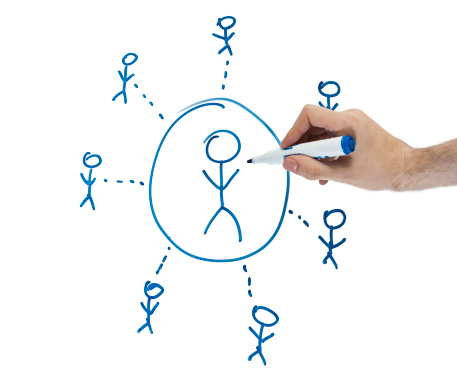 Outsource Your Life
There are many different types of projects you can get completed by freelancers on Elance beyond just Web Design. Elance has in its network over 2 million freelance professionals ready to bid on your projects. Anything you can do yourself, you can have outsourced from writing articles to answering phone calls and much more. Here are the 8 categories that the providers on Elance are divided into:
IT & Programming
Design & Multimedia
Writing & Translation
Sales & Marketing
Admin Support
Finance & Management
Engineering & Manufacturing
Legal
With this broad scope of categories covered and the number of providers ready to do work, you could literally outsource your entire life if you wanted to. Many huge corporations in the US outsource many of their jobs but small businesses never take advantage of this opportunity to lower costs and increase flexibility because they don't realize how easy it can be. Try posting projects to Elance and free yourself up to focus on the most important aspects of your business.
What are some upcoming projects you'd love to outsource? Comment below…