In today's day and age, most buyers are online. Whether they're looking for a good cup of coffee in their own town or want the latest in fashion, everyone Googles it first.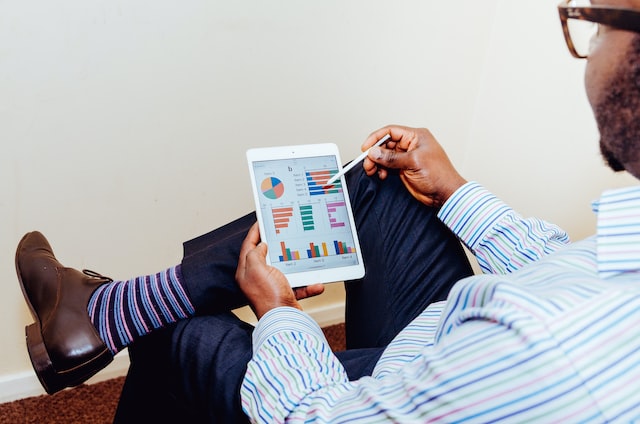 Photo by Adeolu Eletu on Unsplash
Therefore, it's easy to understand why businesses and organizations are fighting tooth and nail for a place on the first page in SERPs (search engine result pages). And once there, the fight for the first three positions begins.
But once you've reached one of the top positions, you can't sleep on your laurels. With so many competitors looking to get your spot and send your website into the cold darkness of space (aka page two of Google), you have to increase your SEO efforts to stay at the top.
And, to make sure you know what you're doing, you need to perform a technical SEO audit first. While it may sound difficult and time-consuming, there are things you can do to speed things up and make things less confusing.
Here are a few tips to get you started:
Work with An SEO Agency
The purpose of an SEO audit is to identify any problems and/or errors that slow down your site and prevent it from ranking in SERP. This often includes making sure the crawling bots can see and index all your pages, checking for on-site SEO issues, checking backlinks' quality, looking for content problems, and so on.
All of these are a bit too technical for a beginner in SEO to understand, so it's best to work with someone who has the experience and knows where to look. Plus, agencies have access to all sorts of cool tools that are not free to use for the regular user.
In short, get an agency to plan top-notch SEO campaigns and help you run professional SEO audits that will help improve your business's online presence.
Easy Steps for a DIY SEO Audit
If you plan on doing the audit yourself, there are four steps you must follow (among others):
Crawl the website
Review your sitemap
Remove duplicate and/or thin content
Take a peek at the competition
1. Crawl your Website
This action helps you identify errors, duplicate content, bad keywords, broken links, excess redirects, and others. All these issues either slow down the website altogether or signal search engines that something is not right (both are bad situations).
To crawl your website, you'll need a specialized tool like the ones developed by Semrush or Ahrefs (to name a few). You can also use Google's Search Console to check which pages are indexed and if there are any major errors. However, a specialized tool will also provide a few SEO ranking tips with the overall audit, so it may come in handy.
2. Review Your Sitemap
The sitemap is crucial for the well-being of your website. Its main job is to inform search engines about the structure of your website and let them know about new pages or updates on old ones.
A good sitemap must be clean of errors, concise (don't go over 50,000 URLs!), and up to date (always make sure to add new content when it's published). Once you have a well-designed sitemap, you have to tell Google about it. For this, use Google Search Console and either upload it manually or specify your sitemap's location.
3. Review Your Content
Duplicate content is bad news for search engines and can be a good reason for a downrank. On the other hand, thin content (short text without substance or value) is also a reason for concern.
A proper audit will reveal both of these problems, so make sure to take care of them before submitting the updated sitemap.
4. Peek at the Competition
Some of the tools mentioned above also let you analyze your competitors' SEO efforts and understand what they're doing right. This is a good opportunity to identify new keywords, find new backlink sources, and overall compare your own progress with theirs.
In Summary
A proper SEO audit must be repeated periodically to ensure your website is healthy and identify growth opportunities you might have missed. It's also a good way to keep track of your progress and identify content issues that may drag you down the SERPs.