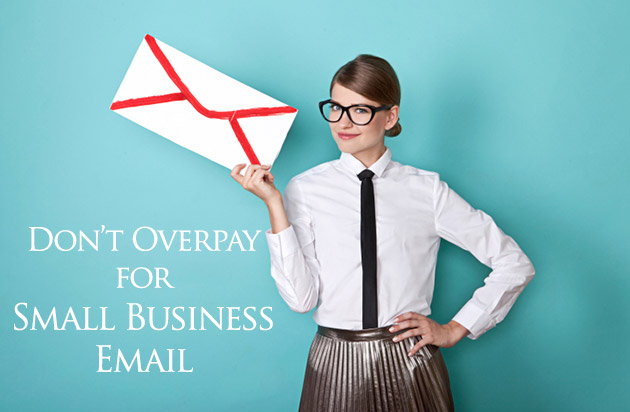 When you think of email addresses, you probably think of the free email services like yahoo, gmail, and hotmail since that's what most people use for email. Beyond that, the most common email addresses are from home internet services like comcast.net and sbcglobal.net. These types of email services are fine for personal email addresses but they should NOT be used for business email.
To understand why you should NOT use an @yahoo.com or @comcast.net email address for your business, read this post. For those who don't want to click over to that post, I'll summarize the post in one sentence. – Using an email address on a domain other than your own is not professional.
Getting an email address on your own domain is easy enough that every business, large and small, should DO it. I'll show you how…
This post assumes you already have your domain name purchased. You need a domain name in order to host your email on YOUR domain rather than shared domains like yahoo.com or comcast.net for example.
Small Business Email Hosting
After you have your domain name, you need email hosting to setup email addresses. Email hosting is the physical location where your email is received, sent, and stored. This is where it gets a little tricky and you can end up overpaying for services you don't need. Here are two affordable and appropriate ways to get small business email set up.
Many domain name registrars include a single email address. Check with your registrar where your domain is managed to see if you have free email hosting with your domain. Godaddy used to provide 1 free email address with all domain names but stopped in 2013 and now charges a few dollars a month for one email address. It seems most domain registrars will follow in Godaddy's footsteps and eliminate free email hosting, but it's worth checking before purchasing elsewhere.

There are a few email hosting companies out there that provide a free option. One of those I stumbled on lately is Zoho.com. I'm guessing they won't offer this free option very long so if you go there and can't find it, please let me know so I can update this post.

If you are buying website hosting to create a website for your business, email addresses are probably included in the price of your hosting. You shouldn't need to purchase email hosting separately unless you have specific needs for your email service like a large number of email addresses or tons of storage.
 SMALL BUSINESS MISTAKE – One common mistake small businesses make is wasting money on separate email hosting service when already paying for it elsewhere. Some businesses need dedicated email hosting for special functions like using an Exchange server or spam filtering, but basic email service is more than enough for most small businesses. So before you spend money on email hosting, see if one of the two options above will cover your email needs.
I use Hostgator web hosting for all my client sites and my own sites. I also recommend Hostgator as an affiliate. (I receive a small commission if you purchase through the link above).
Hostgator includes unlimited email addresses even on their cheapest plans. So with a Hostgator website hosting plan, you'll be getting website and email hosting in one plan. You can use the coupon code "WEBEMINENCE" to get a deeper discount too when ordering on the Hostgator website. If you sign up through my link, I'll be happy to help you get your email setup.
Yahoo Small Business Email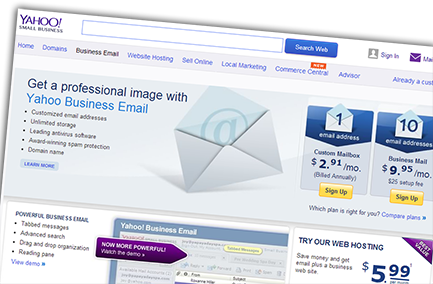 Yahoo email hosting for small businesses is one of the most popular services for email. It's not because it's an amazing value, but more because it comes up #1 in search engines when people search for "small business email." The same is true of Yahoo's Small Business Website service.
It appears affordable at only a few dollars per month for one email address, but it's not a great value or even useful for too many people. It's not a real value because you can get email addresses using one of the two options above for less money or a better overall value with website hosting included.
People who go with the Yahoo Business Email probably just don't understand all their options. If you're considering Yahoo Small Business email service, get in touch with me and I can probably show you a better option.
Office 365 Email

Many business owners will run into Office 365 when searching for email options. Office 365 offers Microsoft Exchange hosted email which is a popular and reliable service. It's about more than email though. Subscriptions to Office 365 include access to other tools and Microsoft Office Software. All in all, it's a reliable email service from a name that most of us trust. It's comparable in price to many email hosting options. Read more of the details and see my video on Office 365. 
Email Viewing Options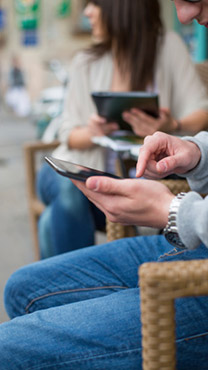 After you have your email hosting setup, the most common question is – "How do I access my email?"
Most email hosts provide you many options for accessing your email but here are the most common methods.
POP IMAP Mail Servers – Your email host will provide you with mail servers and a username and password to access your mail from any email client. An email client allows you to input this information and login to your email account to send, receive, and manage email.Email clients include Microsoft Outlook, Windows Live Mail, Thunderbird, Mac Mail, and many others. You can use this same information to setup your business email accounts on your phone or within your personal email account like Gmail or Yahoo. This will allow you to access your personal and business mail in one place (if you're that kind of person ;)).

Webmail Access – Email hosts will also give you access to webmail. This is a URL on your website, usually www.yourwebsite.com/webmail, where you can login to read your mail. It may not have as many features as your email client, but the beautiful thing about webmail is you can access it from anywhere you have an internet connection.
So What's Your Email Preference?…
Which email client you use depends on your preference and email lifestyle. I currently use Gmail for personal email and I use Windows Live Mail and my Android phone to access my business email. What do you use and why?
If you have questions about your own email setup or just want to post what you use for email, please take a second to post a comment or question below.