Physical stores have been faced with a prolonged slump in recent years, which only seems to get worse.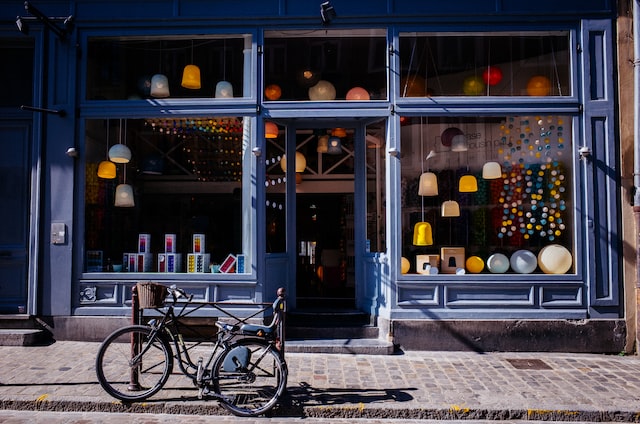 Photo by Artem Gavrysh on Unsplash
Starting with the COVID-19 pandemic, the shift in consumer behaviors due to work-from-home and isolation is seemingly unlikely to subside anytime soon. If anything, we are likely looking at a fundamentally altered post-pandemic economy in which brick and mortar remain on the precipice.
For most small business owners, taking a leap into the digital economy, starting with a robust web presence, is the only course of action for survival.
Fortunately, there has never been a better time to set up a web presence for your brick-and-mortar shop. With innumerable eCommerce solutions, themes, plugins, and extensions, a simple web presence shouldn't take more than a few hours of work.
Beyond this, there are a number of other reasons why this shift, even if coerced into by an existential threat, can be very beneficial for business owners and consumers alike in the long run.
1) Dwindling Footfalls At High Streets & Malls
Even before the pandemic, footfalls at malls, high streets, and shopping destinations had been on a decline. If anything, the COVID-19 pandemic was the last nail in this coffin, something that helped speed up their demise.
As the pandemic subsides, most major cities and towns have yet to see the same momentum as before, and many are predicting that it will never reach the same levels again. This is undeniably bad news for shop owners and the reason to go headlong towards an internet presence.
2) Superior Economics
In many developed countries, brick-and-mortar establishments have been failing for over a decade, and their decline was only hastened by the pandemic. This can mainly be attributed to the rise of eCommerce, along with the tremendous pricing power and convenience that comes with it.
On a deeper level, it becomes quite evident that brick-and-mortar establishments cannot compete with the larger eCommerce players when it comes to fundamental unit economics. Their bulk purchasing, storage in warehouses, and distribution systems will always be superior to mom-and-pop shops.
Even larger organized big-box retailers are failing to match online marketplaces such as Amazon or Ocado when it comes to pricing, variety, and logistics. However, with a web presence, most smaller brick-and-mortar stores might still stand a chance.
3) Wider Reach
The upheaval in global retail and commerce in recent years might just be a blessing in disguise when considering the substantial benefits offered by digital transformation and eCommerce.
While the abrupt shift towards online commerce is no doubt painful, given the wide reach, and potential of a web presence, a traditional brick-and-mortar store can witness volumes many times over, often with substantially lower overheads.
The reach and potential of a website is limited only by potential distribution, and even that is being addressed by a number of logistics services who cater especially to eCommerce services.
4) Supplement & Complement Legacy Business
A web presence can essentially complement your brick-and-mortar sales, providing long-time customers from far-off locations to place orders seamlessly or check the availability of products before paying a visit. It further spreads the word regarding your products and services far wider than what is conventionally possible with a mere storefront.
So, even if your store continues to see sales, there is plenty to be gained by establishing a robust web presence. While the lockdowns were unprecedented during the course of the pandemic, an eCommerce site represents a well-founded strategy to keep operations up and to run, even if things get worse sometime in the future.
5) Very Economical
The price of building a web presence has been on a perpetual race to the bottom over the past two decades, and today a web hosting, domain name, and overall setup shouldn't cost a small business anything more than $25. 
In fact, this is on the higher end, and most of the necessary tools and services can be availed for a fraction of this amount, especially if you're hunting for bargains. Inexpensive website hosting services are a dime a dozen, but buyers should make sure to review each service provider, their performance, and their service before signing up.
Beyond the domain and hosting, even turnkey eCommerce solutions such as Shopify, WooCommerce, and BigCommerce are fairly inexpensive, with a wide range of themes, plugins, and extensions available at similar affordable price ranges.
Final Words
These are undeniably exciting times for online commerce, and the tremendous upheavals that were witnessed over the past two years have since given way to a flurry of innovations and services that are fundamentally reshaping the way we do business and buy things online.
While small business owners, and brick and mortar establishments are yet to fully embrace the web, it seems like the only course of action, at least in the developed world with high internet penetration.