If you landed on this web page, you're probably investigating the
Squarespace
website builder in your quest to create a website. I used the website builder for a few days with a trial account to see how good the Squarespace service is and how easy it is to create a website. Watch my video and read my opinion below. If you have any questions, feel free to comment at the bottom of the page.
Design Appeal of The Squarespace Templates
One of the most appealing aspects of the Squarespace website builder is the attractive templates. They are simple but modern and will give your site a custom look that is not the typical look you are accustomed to seeing from website builder templates. I do have a few notes of concern on the website templates offered by Squarespace:

At the time I tested out Squarespace with my trial account, there were only about 25 templates to choose from. This may not seem like a lot to some people but as I describe in the video below, they do give you the ability to customize the colors for every template which gives a lot of flexibility in the look of your site.
One of the reason the templates look so great in their presentation is because of the high-quality images used in the samples (see below). When you first load the template, they will be without pictures and will look a little plain. They are mostly white without a lot of design to them so if you plan on using Squarespace to build your website, make sure you have a lot of strong images to achieve the look shown in the examples of the Squarepace templates.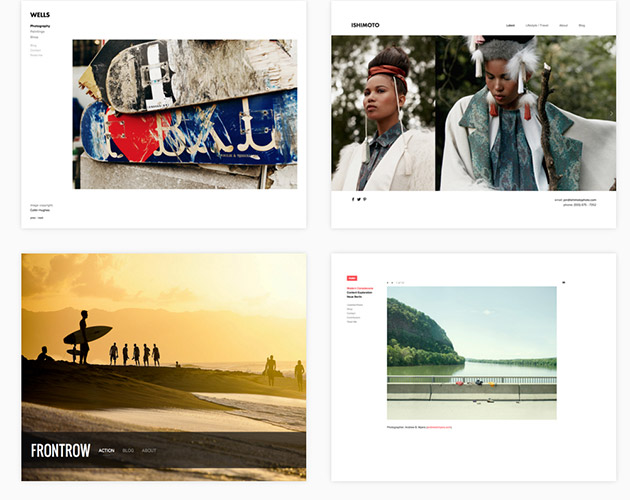 Squarespace Website Builder – Fun or Frustrating?
When I test out website builders, I like to measure them on a level of Fun to Frustrating. It becomes fun to me when I can easily and intuitively use the website builder and a great website very fast. I have to admit that in the first 30 minutes of using the Squarespace website builder, it was a bit frustrating. It took some time to get familiar with the interface and how it all worked. They do provide some videos that are helpful but it did feel a bit awkward in the beginning. Since I've built many websites and tested many website builders, if it feels confusing to me, it's probably going to be very confusing to the beginner and many will get frustrated and quit.
My opinion of the Squarespace website builder is that it is designed (whether intentionally or not) for website builders and developers with intermediate experience. There were certain aspects that I was able to figure out because of my experience in building sites but these aspects will not be intuitive to the beginners. Using website terms like "Float" or requiring clicking out of boxes to close them are just little things that are easy for an advanced user but may frustrate the beginner.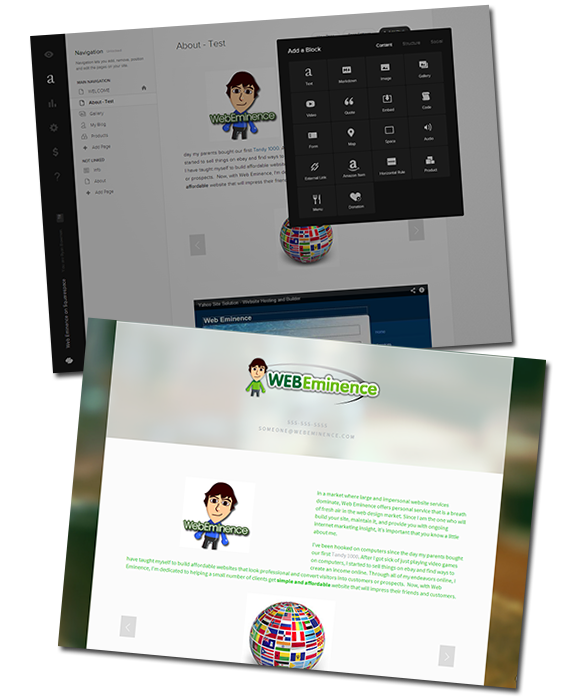 After I got familiar with how the interface worked after about an hour, I was pretty impressed by all the features included and how quickly I was able to put a page together by using drag and drop to rearrange elements. It did become more fun after I got the hang of it. When compared to the Weebly website builder for example, Squarespace had a steeper learning curve to get to the point where I felt like I was making progress on my site.
Squarespace Pricing – How Does It Compare?
One of the first aspects of Squarespace that caught my attention was the low price of the Sqaurespace Business package which allows you to sell products for only $24/month + processing fees. That is very competitive and the Commerce interface is very professional and easy to setup. It may not be as full-featured as a dedicated e-commerce platform like Shopify, but it is a great value for the price for those looking to break into e-commerce at a low cost.
For those who don't need e-commerce capabilities, the Basic package at $8/month is their cheapest option but it limits you to 20 pages. This should be more than enough for people looking to create a simple website. For $16/month, you can upgrade to their unlimited package which gives you unlimited storage and pages. This is still a good value when you consider the costs of hosting and the quality of design that you are getting with the Squarespace templates. Overall, the Squarespace pricing is fair and provides a great value in my opinion if you don't mind taking the time to learn the not-always-intuitive website builder.
Squarespace Errors…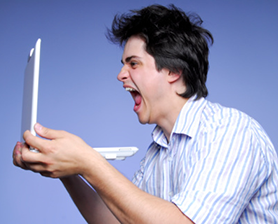 If I'm going to be totally transparent, I have to admit that I experienced a number of glitches while using the website builder from Squarespace. I was using Google Chrome browser and I can't say for sure if it's limited to the browser or if there was anything else on my end that caused the problem. However, I was using the same setup I use to test other website builders and have not seen errors like this from other services. Some of the errors are pretty serious and I'll detail them below:

Disappearing page – This one is shown in my video above. I spent several minutes creating a page, clicked Save & Publish, and when I went to preview the site, the page was blank and the content I had created was not there. So I went back to the content editor and clicked Save & Publish again. When the page was reloaded, it was blank and all my content was gone with no way to recover it.  This was interesting to me but to people really building their website, it can be extremely frustrating. Luckily, I had another copy of the page saved, but there's really no way to prevent this from happening for the average user. You expect the page to be saved & published when you click Save & Publish. If it doesn't happen, you're pretty much screwed.
Lagging – This one very well could have been my browser but it is not something I normally experience so I suspect it was a hangup in the Squarespace builder. When I clicked the 'browse for image' button on the image element, it did not open a dialog box. So I clicked it a few more times. After clicking it 10 times, it opened 10 dialog boxes which took about 2 minutes and slowed me down big time. This was just an annoying little thing but a few of these annoying things can add up to a poor overall experience.
Wrong Page Content – This problem is similar to the disappearing page but instead of page content disappearing, it would be copied to all other pages. For example, if I just saved the About page and then clicked on the Home page to begin editing it, all the About page content I had just created showed up on the Home page too. I tried clicking on another page and it was also showing the About page content…Weird. I had to logout and log back in to get the pages to show correctly. I didn't lose anything but it was pretty annoying and I can see how it can easily lead to a lost page.
These errors, although I don't know if they are consistent across browsers and other users, were pretty debilitating to my overall experience and would lead me to seriously question using the website builder over the long term. If I was considering using Squarespace, I would first email support and ask them to address these concerns.
If you've used the Squarespace website builder, have you experienced glitches like this?
Find Ryan Bowman On Google+