Are you frustrated with the number of sales you make for your business?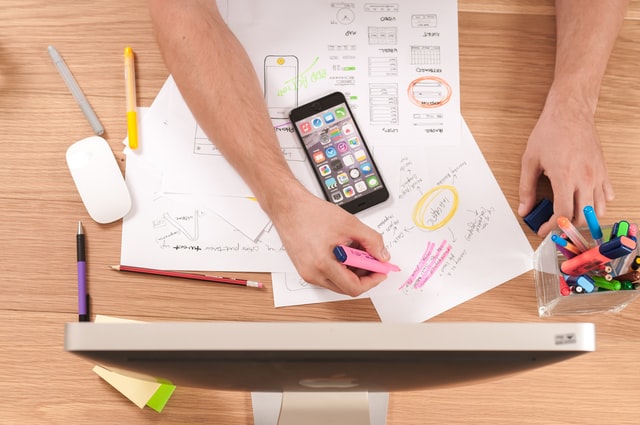 Photo by Firmbee.com on Unsplash
Well, this blog can come in handy if you are!
If you own a business, the first goal you have in mind is making sales and earning profits. And it is natural to feel up against the wall if you cannot achieve that primary goal. This era of advanced digital marketing comes with thousands of tools. But finding the right one for your business can be a real battle!
Today, we will be talking about 15 digital marketing tools that have proved to be excellent aids to businesses, specifically to increase sales.
Before getting into the details of these tools, which are basically lifesavers for businesses, let's first get an idea about why you must adopt digital marketing techniques and what extra favors digital marketing can bring for your company.
Let's get started!
Why is Digital Marketing Crucial for Businesses?
To pick out the best digital marketing tools for your business, you need to understand clearly why digital marketing is crucial for running different business activities. Let's take a quick look at some of the pre-eminent advantages digital marketing comes with-
Easier to reach a vast customer base: As of April 2022, the number of internet users worldwide was 5 billion, and 4.65 billion among them use social media. So you can understand how vast your targeted customer range can be if you go for digital marketing!
Increased customer engagement: Another fantastic perk of digital marketing is that it allows you to engage with all these potential customers directly. You can converse with them, meet their queries, and take their feedback very easily. It really helps your business grow a lot.
Very affordable: Digital marketing is especially beneficial for small businesses because it is much more affordable than traditional marketing. You can choose your own marketing plan to spend money on and fix your budget as per your affordability.
Excellent ROI: When you invest a certain amount of money, you would want a great return on that. And, you can achieve it by implementing digital marketing in your business. Remember, the returns you get for adopting digital marketing techniques are usually long-term. So, don't hesitate to invest!
Effective in creating brand identity: The digital world is ripping when it comes to creating brand identity. There are so many extraordinary tools and techniques that you can use to establish your brand in the industry and in front of an audience of billions.
Competitive advantage: Trust me, all your competitors are doing it. They are enjoying all the exclusive benefits of digital marketing. Not doing it keeps you behind. But creating a well-detailed digital marketing scheme will help you gain a competitive advantage.
Measures outcomes: Different tools for digital marketing also help you measure the outcomes of your efforts. It is vital to measure this to know if your campaign is effective and identify your shortcomings and best features.
These are the most common benefits of implementing digital marketing in your business. Now it's time to take a look at some digital marketing tools that can be added gems to your already planned online marketing schemes-
15 Best Digital Marketing Tools That Increase Sales
Let's delve deeper and learn about the 15 effective digital marketing tools that can help shape your business in the most worthwhile way-
1) Google Analytics & Search Console
Google Analytics is the tool to analyze different statistics related to your website's performance. This tool can help you make many big or small decisions for your company by monitoring and analyzing the overall website traffic.
On the other hand, Google Search Console lets you monitor the traffic from search result pages and also helps to solve some technical errors like server issues, security issues, reducing the loading time, etc.
Key Features
Google Analytics helps you get the total number of your website visitors.
It can identify the source of your traffic, the time they spend on your website, and users' behavior.
Google Search Console checks the indexing status of a website and assists it in ranking higher.
This tool tracks the links to your website and identifies your website's impression.
2) Google Keyword Planner
Google Keyword Planner is an excellent tool for finding the most effective keywords to put into the content of your business website. Implementing high-converting keywords will help you rank higher in searches, and when you are frequently shown when searched, it will surely increase your sales.
No matter how big or small your budget is, if your PPC campaigns are backed by appropriate keywords selected with the help of this tool, you will see outstanding outcomes.
Key Features
Allows you access to a massive database of valuable keywords
Modifies the performance of Google Ads Campaign with the help of those keywords
Identifies negative keywords for your business
Helps in determining costs for Google Ads
Identifies relevant keywords for a specific location
3) Linkedin Sales Navigator
LinkedIn Sales Navigator is another marketing toolkit that can be an asset to your arsenal to increase sales for your business. The name might not be convincing enough to reveal this tool's advantages as a great marketing tool, but once you start using it correctly, there is no turning back.
The principal objective of this tool is relationship-building, and we already know how important it is to build solid and effective relationships for any business. LinkedIn Sales Navigator aims to identify prospective buyers for your business and engage them in your products and business by understanding the buyers' intent.
Key Features
Identifies leaders in your niche who you can take help from further through influencer marketing
Customizable preferences regarding location, niche, industry, functions, etc.
The Sales Spotlights feature allows you to identify the more relevant audience for your marketing actions
4) CTX Feed WooCommerce Product Feed Generator
CTX Feed is the most efficient WooCommerce product feed generator plugin available in WordPress. You can use it to generate a product feed for your WooCommerce store. And, a fully optimized product feed can be used to promote your products in various marketing channels.
CTX Feed is considered one of the most effective digital marketing tools today as it takes away all your troubles in making the best product feed for your business. It can generate feeds for 100+ popular marketing channels and update those feeds automatically. So, simply submit your product feed, and your task is done.
Key Features
Available free templates for feed generation
Option to add unlimited product
Option to generate an infinite number of feeds
Supports 6 popular file formats
Supports all kinds of WooCommerce products
Auto-update benefits
5) HubSpot
The marketing hub of Hubspot offers a plethora of tools and options to make your marketing journey smoother than ever. This tool basically offers you the ease of doing almost everything related to marketing.
The various sub-sections of Hubspot offer ample customization opportunities. It is best to use various marketing automation tools of Hubspot simultaneously to get the best result.
Key Features
Offers a free CRM to help you make more informed and structured decisions for your company
Comes with an email automation system through which you can send customized emails in bulk and analyze specific metrics like unsubscribe, click-through rate, open rate, etc. 
Integration with various social media accounts, like Facebook, Instagram, LinkedIn, etc., at the same time
Provides the option to analyze the ads on different accounts or platforms. 
If you prefer other platforms, click here for the best alternatives to HubSpot.
6) Leadsie
If you're a marketing agency or freelancer, you've probably experienced frustration when getting the right access to your client's accounts. Getting access adds a lot of friction to your client onboarding and your lead generation flows if you're providing free audits to your clients. Leadsie is an easy-to-use tool that takes all the hassle out of getting access.
Key Features
Generate a secure link that you send to your client, they then log in to their accounts and confirm access.
Close more customers by offering free audits for your clients' FB, Google & TikTok ad accounts and getting access easily
Supports Facebook / Meta Accounts (Pages, Ads, Instagram, Catalogues, Pixels), Google (Analytics, Ads, Tag Manager, Business (My Business) Profiles) & TikTok Ads
Supports the creation of Facebook Business Managers, Ad Accounts & more
Embed access requests directly on your website
Add your own branding
Supports ten languages
Leadsie saves thousands of hours for marketing agencies each month and has already supported over 18k marketing clients' onboarding. Ready to start getting frictionless access to your client's accounts? Start your free trial of Leadsie here.
7) Hotjar
One of the most important goals of any marketing scheme is to understand what the customers want and their behavior. This enables you to give them the best experience, and Hotjar is the marketing tool that helps you in that.
This marketing tool allows you to make the best decision for your business depending on how the customers behave in different situations regarding different aspects of your business. If you want to know which activities are holding the customers' attention more than the others and where you can improve more, then Hotjar is your solution.
Key Features
Gives you an overview of the most viewed spots of your website or the spots where customers spend the majority of their time through the heatmap feature.
Allows to identify the devices that your viewers are using to visit your website and their behavior on each of those devices
Offers a Feedback and a Poll and Survey feature to ask for opinions from the viewers
Cost-effective and very easy to use
8) Ahrefs
Ahrefs is a trendy content marketing tool that can surely help you increase your sales. This tool helps you in analyzing vital and relevant keywords and, at the same time, also analyzes the competitors' content for you to make better and more informed business decisions.
With its advanced-level keyword research, Ahrefs helps you to rank much higher in Google searches. This will help you reach more and more customers and increase your conversion rate in no time!
Key Features
Ahrefs' Keyword Explorer allows you to investigate all the relevant keywords
Ahrefs' Content Explorer helps you identify your best content, allowing you to promote those more
Option to inspect competitor businesses' traffic and their content
Does not require advanced technical skills to handle this tool
9) Hootsuite
The significance of social media for any business is no surprise today. If you want to build a loyal customer base and reach more potential customers within a short time and less money, then you MUST opt for social media promotions.
Now, it might get overwhelming to manage so many social media accounts for business simultaneously. As many potential customers ask about your products or send their feedback frequently, it requires hours of manual labor. This is where Hootsuite comes to the rescue.
This marketing tool helps you in managing all your socials very effectively at the same time, and you will get to monitor the overall situation in all those accounts with this tool as well.
Key Features
Allows using all the social media accounts at the same time; you do not have to log into multiple accounts individually
A special add-on called Hootlet allows you to share content with your followers on your social media accounts with just a click
Tracks key phrases and words from other's posts that can help you attract more customers
Helps in providing excellent customer service
10) Mailchimp
Engaging with your customers personally helps you gain their loyalty, which can be very fruitful for your business. Email marketing is one of the most effective ways to keep personally in touch with your customers.
Mailchimp is a widely popular tool for email marketing. This WordPress plugin has been a choice for many to send automated emails to the targeted audience and analyze their purchasing behavior and the overall marketing ROI of the businesses.
Key Features
Syncs the existing customer base with Mailchimp data
Syncs any new customer who opens an account on your business with Mailchimp data
Analyze the customer's behavior depending on the behavior and frequency of their purchases
Perform marketing automation activities by reminding customers about their unfinished purchases, an ongoing sale or discount, after-purchase services, or any sort of notifications
Compatible with WPML
Helps in creating exclusive landing pages
Drag-and-drop email templates available
Trackable marketing performance from the dashboard of the plugin
11) Yoast SEO
Yoast SEO is another massively influential WordPress plugin that is being used by millions of businesses for marketing purposes. The name itself suggests what this plugin does-taking care of search engine optimization for your company.
Your website or business profile content must be search engine optimized for you to reach more and more customers and increase your sales. And Yoast SEO helps you polish your content for ranking higher in search engines with many of its excellent features.
Key Features
Provides advanced-level XML sitemaps
Offers automatic improvements in SEO
Available templates for titles and meta description
Provides whole site breadcrumbs control
Allows integration with Schema, enabling you to make search engines understand your website content properly
Helps in increasing the site speed
12) Buzzsumo
Another hugely popular content analysis tool that has proved to be beneficial for businesses and has helped businesses increase sales is Buzzsumo.
Influencer marketing is one of the most effective kinds of marketing in today's age. Buzzsumo helps you identify the popular influencers in your niche and analyze their strong and weak sides.
This tool also identifies and analyzes backlinks and brand mentions for your business, specifying your best-performed content.
Key Features
Identifies the best-performing content of your website with the help of the Content Research Tool
Identifies all the key influencers in the industry and helps in making an outreach list for future use
Monitors your website to identify backlinks and brand mentions
Alerts via email about any new update or content on the topics that you have selected
13) Unbounce
Unbounce is the tool that aims to make the best and most attractive landing pages for you. Landing pages are the thing a customer first sees when they visit your website. An effective and seamless experience while browsing the landing page can help you give a better customer experience that can further help you in making more sales.
Key Features
Makes the most attractive and functional landing pages
Automatically increases conversion by improving user experience
Effortless creation of campaigns
Helps in instant content generation
14) Buffer
Buffer is another social media marketing tool that can especially come to your aid if you have a small business.
It is highly vital for small businesses to make a strong customer base at their initial stage to make more sales. Social media platforms are best for identifying and attracting potential customers for almost all the niches.
Buffer helps in managing the social media accounts by monitoring different actions and scheduling posts for various actions simultaneously.
Key Features
Assists in publishing content and posts to different social media platforms effortlessly, along with the option of scheduling posts
Option of responding to customers and increasing engagement with them
Available analyzing options to understand the overall condition of social media marketing
15) Challan
Challan is an excellent PDF invoice and packing slip generator for WooCommerce stores. This plugin generates PDF invoices for all your orders and automatically attaches them to the customers' orders. You can also generate packing slips with this tool for the shipping purposes of your business.
Key Features
Automatically attached PDF invoices with the orders
Easily customizable invoices and packing slips
Various templates with fonts are available
Includes tax/VAT automatically with the invoice
16) Canva
Images are an inseparable part of marketing, and Canva is one of the most widely accepted digital marketing tools to create the most lucrative yet functional images for your business.
This toolkit can be used to design graphics for anything and everything like social media posts, website banners, brochures, flyers, announcements, and so on.
Key Features
Extremely easy to use
Hundreds of free templates to choose from for every category
Options to design graphics from scratch as well
Provides the option to work individually or within a team
Wrapping Up
It needs no telling how vital it is to create a killer digital marketing plan to run any business in this modern era. Thousands of digital marketing tools that are available to be used by entrepreneurs are evolving all the time, coming up with constant updates and modifications.
You have to identify the best ones among them to advertise your business. This will help you shape your business most effectively and help you grab more sales.
So, which one of these digital marketing tools do you think will bring more sales for your business?
Do let us know!