Digital marketing is a specialism that never sits still, and even niche industries have their own trends for online promotion which are worth shouting about.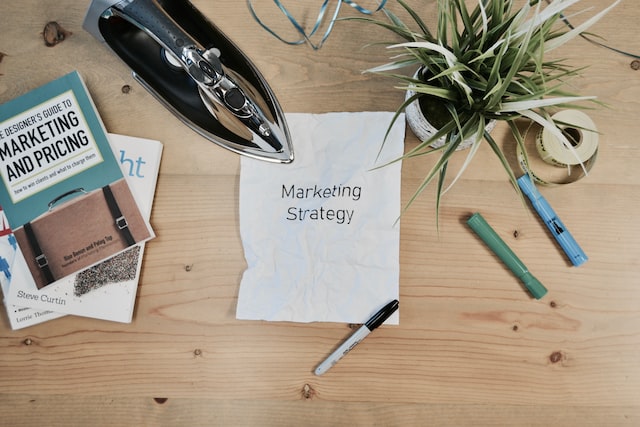 Photo by Campaign Creators on Unsplash
The world of B2B marketing is a great example of this, and in particular the arena of heavy equipment, because brands need to be able to engage commercial clients effectively while demonstrating advanced expertise in one fell swoop.
To understand how this is handled successfully, here's a handful of digital marketing trends that relate to the often quirky subsections of B2B and heavy equipment companies.
Images are an important commodity
First and foremost, we need to talk about product images. They're useful for selling consumer goods, of course, but come into their own when heavy equipment is on the cards.
This is especially true in the case of the growing number of second hand equipment marketplaces that are rising to prominence right now.
For instance, if you are looking for manufacturing-grade lasers, fiber-based solutions are your best bet, and you can find the ones you need at Revelation Machinery, where pictures are not just a marketing tactic, but must reflect the condition of the used equipment in question.
Even outside of the heavy equipment sphere, images rule the roost for all sorts of B2B marketing purposes. They're the type of content that flies on social media, and they're handy for repurposing and reusing in many other contexts.
Artificial intelligence is changing the game
The role of artificial intelligence (AI) in all aspects of digital marketing is being more significant and sizable by the day.
From chatbots which can deal with customer queries without monopolizing any of a human marketer's time, to tools which can analyze huge amounts of data to determine customer behaviors and carve out strategic changes that will pay dividends, the number of areas influenced by AI is large and still growing.
Looking forward, personalization is something which AI will handle with greater effectiveness. Sending out the right messaging to the right people at the right moment, without this needing to be done manually, enables B2B relationships to stand the test of time.
Diversity of content is increasing
The internet has always been a fairly fragmented place in terms of where people spend their time, and how they use it, so B2B marketers cannot assume that their audience will all be reachable with a narrow band of content.
The answer is to ensure that many different types of marketing content are being added to your calendar over the course of the year, with each serving a unique purpose and catering to a particular audience that will bring value to your business.
We've already mentioned the power of on-site content and social media, but it's also worth discussing the part played by podcasts in a B2B context. Establishing authority and building brand reputation in a competitive niche is possible with a professionally produced audio release; one which includes appearances from other industry experts, in turn forging a network of contacts that is useful for more than just marketing.
Customer testimonials and independent reviews remain relevant
Some B2B marketing trends stick around for the long term, and the potency of having testimonials from past customers and clients available for others to view cannot be understated.
Newcomers will want to work with any business that is transparent about the experience on offer, and this feedback not only needs to be available on your website, but also on independent platforms.
Even heavy equipment marketing is bolstered by positive reviews being found on mainstream platforms like Google.
Virtual events are still in the mix
In 2020, hosting virtual events became a necessity, and yet even with in-person events once again being an option, there is now an appetite and demand for conferences and product launches that can be attended remotely.
From small-scale seminars to full-blown trade shows, virtual events have to be part and parcel of a modern B2B marketer's skill set. And knowing how to use existing content to court clients impactfully in this scenario is also a must.
Telling a story through marketing materials makes a difference to engagement
Another trend which B2B marketing borrows from the B2C ecosystem is storytelling. It's a way of humanizing a brand which might otherwise seem purely professional and business-focused.
That's not to say you can completely throw compelling facts and figures which sell your offerings to people out the window, but rather that with storytelling you can frame this information in a more memorable and meaningful way.
Wrapping up
As well as following digital marketing trends to tap into B2B opportunities, the best marketers are those who are willing to strike out on their own, experiment a little and see if there's untapped potential in new approaches.