Q4 2021 promises to be financially rewarding for eCommerce, so investing early in trending products is a smart move.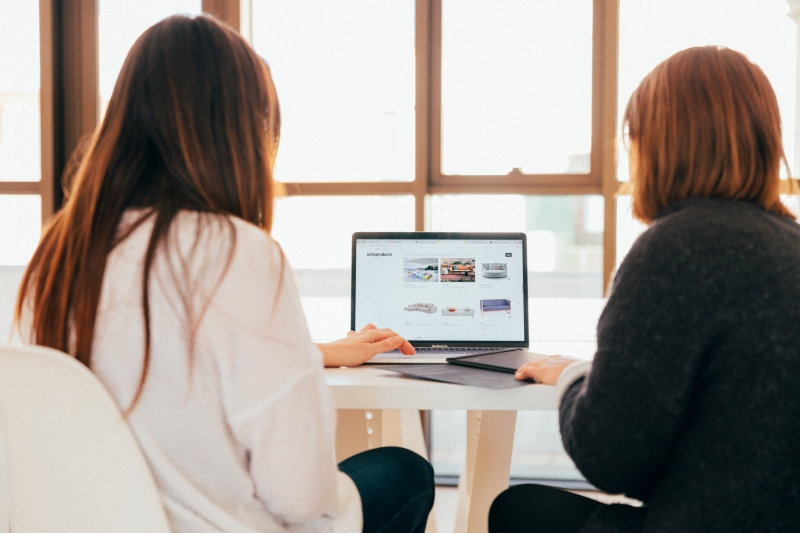 Photo by KOBU Agency on Unsplash
Halloween is fast approaching, and for eCommerce merchants, it heralds the year's biggest (i.e., most profitable) and frenetic shopping season. Black Friday, Cyber Monday, Thanksgiving, and Christmas follow on its heels. Brick-and-mortar stores are slowly re-opening thanks to widespread vaccination drives. Notwithstanding that, online purchases in 2021 are expected to be as robust as they were at the peak of pandemic-induced lockdowns in 2020.
To cash in on this period of plenty, online sellers should buckle up and build inventory as early as August. However, before doing so, you should study buyer behavior trends on marketplaces. Your research must include currently popular products that will not see a decline in demand in the coming months. At the same time, traditional gift items cannot be overlooked.
How To Find Trends
We recommend that new and independent sellers look into the largest online marketplaces (Amazon, eBay, Walmart, Etsy, Target). Analyze the performance of recurring trending products in previous years on those platforms during the Q4 period. Keep in mind that some statistics for 2020 are unique because of the global health crisis. You would notice an uptick in demand for Halloween-themed face masks, for instance, which may not be as high this year.
If you are already an established seller on a particular platform, we suggest that you perform the same study on your marketplace.
All online sellers, whether newbies or veterans, are also encouraged to analyze product sales across categories and sub-categories in 2021 to find growing trends.
These are the most reliable sources of the above data:
Top 5 Product Ideas
To help you out, we've done our own research. Below is a list of 5 products we highly recommend to online sellers in Q4 2021. These winning items will rake in big bucks regardless of your marketplace, and even if it's your online store.
1. Hair Curler
While the pandemic negatively affected sales of hairstyling appliances in general, the consensus was that detrimental effects were largely felt in the beauty salon market. Alternately, these items experienced a demand upsurge on the homefront, and so did hairstyling and grooming products. Not surprising given that people were left to take charge of their hair care themselves, with salons continuing to remain shut as per government guidelines.
Here are the other reasons why this trend is expected to continue into Q4 2021:
Increased concern and awareness among both men and women about health, hygiene, body image, hair styling and care, and self-grooming.
Cost-effective compared to a trip to the salon.
Saves time.
Easier to follow new fashion trends.
Social media influencers' advocacy on maintaining good looks despite the health crisis.
Technological innovations that make products portable, compact, and cordless, enabling easy hairstyling at home.
Hair curlers are not cheap. Many people tend to save up to buy one, and those with disposable income gladly purchase them as presents. This is all the more reason to offer them on your listings this Q4.
2. Pajamas
A favorite gift for kids, as well as for pet cats and dogs, for special occasions has now metamorphosed into work-from-home wear. Sales for adult pajamas hit the roof with more than a 100% increase, making it the fastest-growing category in the clothing industry.
In response to the need to maintain a professional look during work-related Zoom calls, two Japanese companies created a hybrid called the WFH pajama suits. The unisex apparel made from the same cozy fabric as the traditional pajamas now sport collars and buttons to give the pieces a semblance of formal wear.
With loungewear taking the place of suits and business attire, online sellers of pajamas are sure to make a killing in sales. Offering a variety that appeals to all ages and genders and adding theme touches of Halloween, Fall and Christmas can also give you a competitive edge.
3. Fall and Christmas Candles
Just like hair curlers and pajamas, candles enjoyed a rise in popularity during the pandemic. The anxiety-ridden population sought calm and comfort from scents and dancing flames. According to Kathy LaVanier, CEO of Renegade Candle Company and spokesperson of the National Candle Association (NCA), candle sales increased 30% in 2020.
Candles have always been on Americans' Halloween and Christmas shopping lists of decorations, increasing by 35% in sales in these seasons. Female millennials, in particular, are driving the demand for more exotic shapes and aromas. With manufacturers complying by upping the ante on the aesthetic appeal of this old-fashioned torch, sales have no other way to go but up.
In addition, owners of spas, massage centers, and fine dining restaurants are hopeful that business will resume in Q4. They comprise a big chunk of the Fall and Christmas Candles market.
Verified Market Research valued the candle market in 2020 at $7.15 billion. They project it to reach $13.38 billion in 2028, with a compound annual growth rate of 8.2%. This is one big pie that any online seller should get a slice from.
4. Smart Watch
More and more Americans are relying on wearable gadgets to track their fitness regime, health stats, and instant messages. Industry leaders Apple and Samsung have picked up on the trend, but not everyone can afford their expensive devices. That's where online sellers like you come in.
For as low as $5.50 apiece, you can source smartwatches and fitness trackers from online wholesale marketplaces like Alibaba. Current retail prices are at $10 to $30, though you can mark it up to the $29-$50 range as the holidays draw near. Buyers won't complain. Rather, they will be more than happy to enjoy the same benefits as those provided by high-end brands at a fraction of the price. It's still a win-win scenario!
5. Cheese Board
Staying at home during the pandemic has sparked an increase in time spent on social media. Influencers became busy photographing and posting newfound indoor hobbies. Food has been among the top trending topics, with charcuterie being one of the most favored. Thus, the increasing demand for charcuterie and cheese boards.
Now that we are beginning to enjoy better mobility courtesy of relaxed CDC guidelines, people are looking forward to spending the holidays with their families. Charcuterie and cheese boards are expected to grace dinner tables. Those who spent time perfecting the art will be eager to show off their skills and will enjoy putting together boards to give away as presents.
Grab this opportunity to boost your revenues by offering cheese boards in different sizes and types to cater to the wide and willing-to-buy market. From small boards for French fries to medium fruit platters to large everything-on-it arrangements, there is a captive audience that you can serve.
Conclusion
In 2020, more than 2 billion individuals used the internet to buy products and services, spurring on $4.2 trillion in e-retail sales. This appears to be an upward trend that shows no sign of abating, even as the COVID-19 vaccine is now making in-person shopping possible.
This is a golden era in online selling, so you're in a good place. Start stocking up on the 5 top product ideas we've listed above and end 2021 with a bang!