My Favorite Resource of the Month
Elegant Themes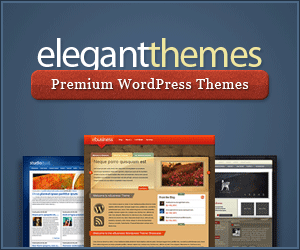 I know there are a lot of great premium WordPress themes out there and to be honest, I haven't tried to many of them. And the reason why – I tried Elegant Themes early on and never had a reason to try anything else. I've built many of my sites with their themes and my business is based on providing their themes for new websites. Check out their themes here.
HostGator
There are also a lot of good hosting companies out there (and some bad ones). I started using HostGator in 2002 and am still using them to this day. I've never had a problem with downtime, technical support, billing, or anything serious for that matter so I can strongly recommend their service. I can even provide a coupon for 25% off. Just use the coupon code "WEBEMINENCE" when you order from them and you'll get 25% off your order.
SnapEngage
We've all seen live chat services on websites but few services perform it excellently like SnapEngage. Even multi-national billion dollar companies often do live chat poorly on their website. When I came across SnapEngage by chance, I had to get it for my website. It's your typical live chat service but it's clean, effective, and functional. With proactive chat, a clean Help/Live Chat button you can see on the left side of my site, and an overall sleek look, SnapEngage is the best live chat service I've seen online. It's affordable for the solopreneur and scalable for small businesses and large corporations. Check out some of the features of SnapEngage here – one of my favorite features is the ability to respond to live chats on Google Talk or Skype.
SEM Rush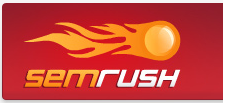 I've used many Search Engine Marketing tools over the years and the one I like best as of late is SEMRush. They offer a ton of analytics for free including competitor analysis, site traffic, keyword postions, and more. The free version is very useful but limited so they also have upgraded accounts that allow you to access ALL the data and even run reports for your clients that are branded for your company. Check out this example of their analytics on Amazon.com.
ColorPicker
ColorPicker is just one of those handy free tools I use often when putting sites together to choose colors. It also comes in handy when a client says "Can you make it a greenish-whitish color?" 🙂 Communicate a color with six digits instead!
Animoto
Animoto is a sweet way to make really cool video and picture slideshows in minutes rather than hours. Just upload your pictures and videos, add some text, select your music and walah! – Animoto will create an awesome video for you with one of their predesigned video themes. They have a free version that has limited themes to choose from but it's still a great free tool. To access all their video themes, you'll have to upgrade but it's worth it for a month even if you only need to do one video. I use it to make videos for myself, my clients, and even saved a bunch of money using it for a birth announcement rather than sending out cards! Check out a video I made in 8 minutes with Animoto on my blog post about Animoto
GoDaddy
I've also been registering domains with GoDaddy since 2002 and although I have had HUGE problems with other domain name registrars (anyone remember the RegisterFly.com debacle?), I've never had an issue with GoDaddy. They are fast, complete, and competitive in their pricing. They have many services but I only have experience purchasing domains from them.