In Q7 of this WEask.tv series, I'm tackling a question I'm frequently asked by potential clients.
Which domain registrar should I use to register my new domain name?
There are quite a few registrars out there, and while some people may believe it doesn't matter which one you choose, I can tell you from personal experience that it absolutely does.
Back in 2007, there was a domain registrar called RegisterFly that ran into serious legal trouble. While I don't know all the details surrounding the legal issues, I did have some domains with them at the time it was happening. I lost one domain and had a few others locked up for several weeks while they were being transferred to another registrar. I can tell you that being unable to access some domains (and completely losing another) was more than just a minor inconvenience.
So, what was my takeaway from the RegisterFly debacle? – It is incredibly important to have your domains with a reputable company. In the wake of RegisterFly collapsing, many new regulations were put into place in the domain industry, but I also made sure to take extra steps to ensure it would never happen again by only going with time-tested, trustworthy companies.
After RegisterFly, I switched to GoDaddy, and I've been with them ever since. What I looked for in GoDaddy are the same things you should be looking for when deciding which registrar to use…
Adequate Controls
I've logged into some domain registrars in order to switch a client's domain over to my hosting only to find I couldn't do so because the registrar didn't allow access to all the DNS controls. You want to make sure that you have all those controls available so you have full flexibility with your domain.
Competitive Prices
While pricing is similar across the board for most domains, you might still be able to get better deals from certain registrars. Be sure to do price comparisons and look for deals for registering for multiple years at a time.
Pro Dashboard
This one is specific to GoDaddy, but it's something I've really come to value. Their Pro Dashboard is great for web designers and marketing agencies as it allows you to purchase on behalf of your clients and manage their accounts. This may not matter to small businesses just purchasing one domain though.
2-Level Authentication
You don't want to worry about security issues with your domain as it could be yet another catalyst for losing it entirely. To this point, with Godaddy, you can elect to have a code sent to your phone to verify your identity to add an extra level of security.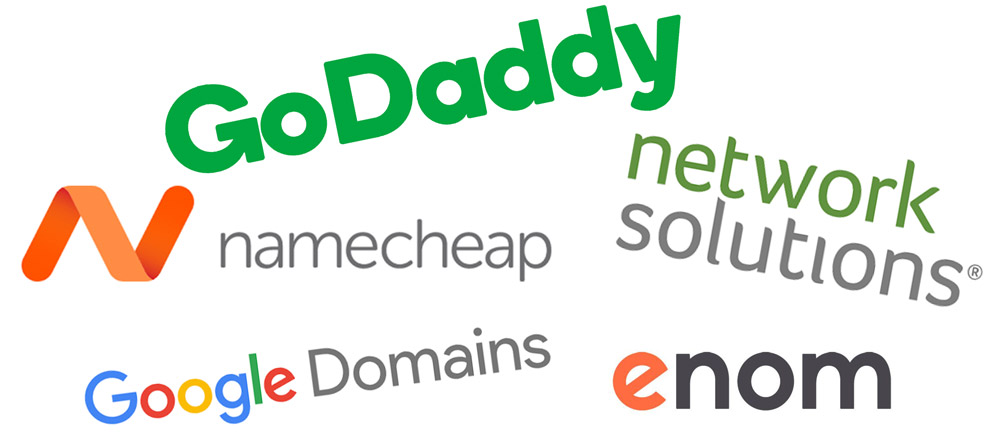 All of this isn't to say that GoDaddy is perfect. It isn't without its issues and I know a lot of customers don't like Godaddy for one reason or another.
I remember on client on the phone who was offended by the actions of GoDaddy CEO Bob Parsons, pointing to his pastime as a big game hunter as a reason to boycott his company entirely.
I've also heard some complaints about GoDaddy's customer service, which is not surprising – a company that large is bound to have issues occasionally. It's worth noting, however, that for 7 years leading into 2018 they have won the Stevie Award for "Exceptional Customer Service."
Others point to GoDaddy's penchant for up-selling when purchasing a domain as a mark against the company. Along with your domain they attempt to push hosting, email addresses, privacy, certifications, etc. If you have no interest in these services, it could feel a bit annoying and overwhelming.
Ultimately, I'm not trying to sell GoDaddy. I'm just giving you a bit of my own personal experience. I've covered GoDaddy on a variety of topics. So, if you want to know more about the service, be sure to check out some links in the notes below.
Of course, there are many other domain registrar options that are just a reputable and trustworthy. I have personal experience with each of the domain registrars below and can recommend them confidently. I obviously can't promise nothing will ever go wrong with them, but I do believe they are safe and reputable.
These are just a few other options but remember to always do your own research. Hopefully, this helps shed some light on some registrar options as well as giving you some insight into my personal preferences.
If you have a question of your own, make sure to reach out and submit it HERE and maybe I'll get to your question next!
Links