Businesses are looking for different ways to grab more visitors and conversions through search engines.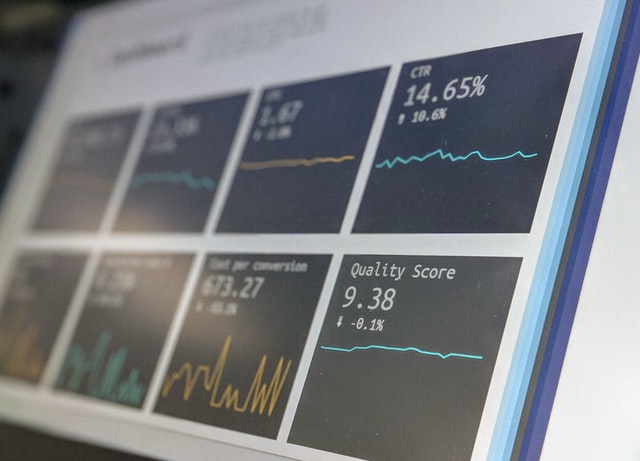 Photo by Stephen Dawson on Unsplash
SEO and SEM are two different ways that can help your site to rank on search engines, specifically Google.
This is the reason marketers target Google.
Many marketers and business owners apply both SEO and SEM strategies together. Before diving into the strategies and implementation of SEO and SEM, let's understand what the difference is and what are the benefits of combining both techniques.
SEO Vs SEM
Both the terms may have different meanings and may work in a different manner, but the goal is the same for both.
SEO is basically using different ways to optimize search engines organically and rank your website in the SERPs.
SEM is search engine marketing and is referred to paid marketing. You pay Google in order to rank your website on the SERPs.
So, what will happen if we combine both strategies for a business? Let's look at the collective effect of SEO and SEM.
Why You Should Go For Both
SEM and SEM can be of great benefit if implemented separately. However, their result and impact multiples if they are used together.
Dual Result On Search Engine
IF you have successfully managed SEO and SEM together, it will increase your brand's visibility on the search engine. Your website will be shown twice on a single page.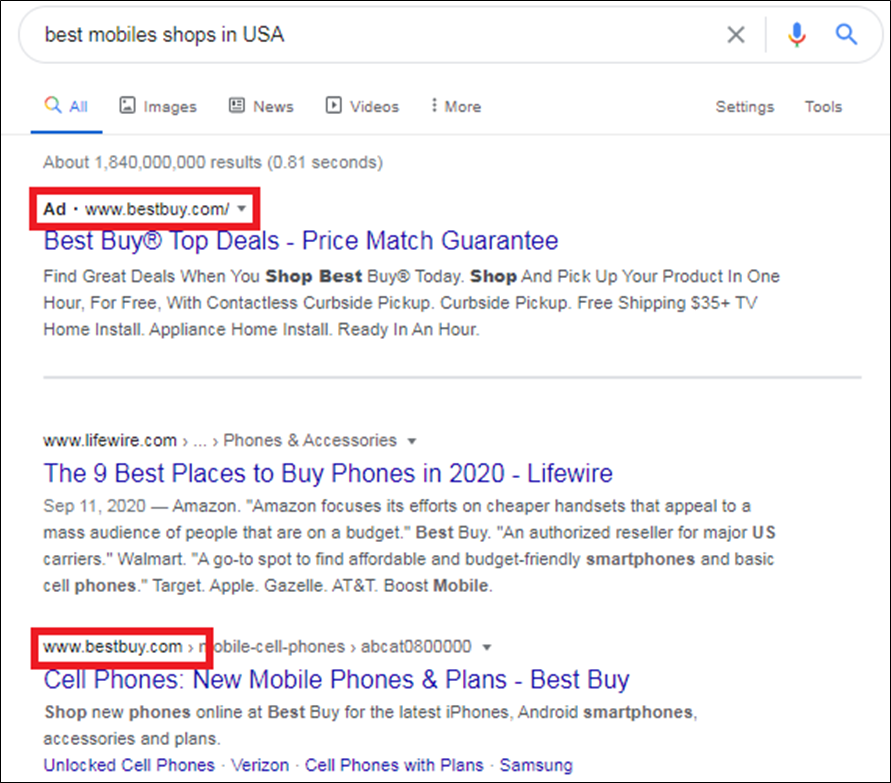 The first one is the result of SEM, and the last is due to SEO. This is how your website can appear more than once using SEM and SEO.
Better Clicks & Conversions
They can boost your clicks and conversion rates as well. Clicks depend on visibility, and we have already seen that combining SEO and SEM increase visibility, resulting in a better click-through rate, more visitors and an improved conversion rate.
So, how can you leverage both strategies? This is the only question left. Let me answer it for you.
Implementing SEO and SEM Together
Apart from the last steps, SEO and SEM research and working goes the same way. Since your target is improving your search ranking, the work is almost similar. You will need a well-researched niche, a website, good keywords and their optimization on your website. Let's see how it is done.
Competitive Analysis
It is important for both SEO and SEM that you have a clear idea about your niche and target audience. You must look for your competitors and analyze the type of website they have.
It is important to search for different services they are providing and how you will manage to serve your customers. These analyses will be needed for both SEO and SEM.
Website Development
It is important that you have a good website if you are planning to run an SEO strategy or SEM. So, it is better to balance both with your single website.
All you need is to add service pages, relevant information and create a mobile-first website.
Google is focusing more on mobile-friendliness in comparison to the desktop due to the increased mobile usage. Google has mobile bots which crawl your website accordingly.
Check your pages with PageSpeed Insights and make the recommended changes. It will help you to build a user-centred yet bot friendly website.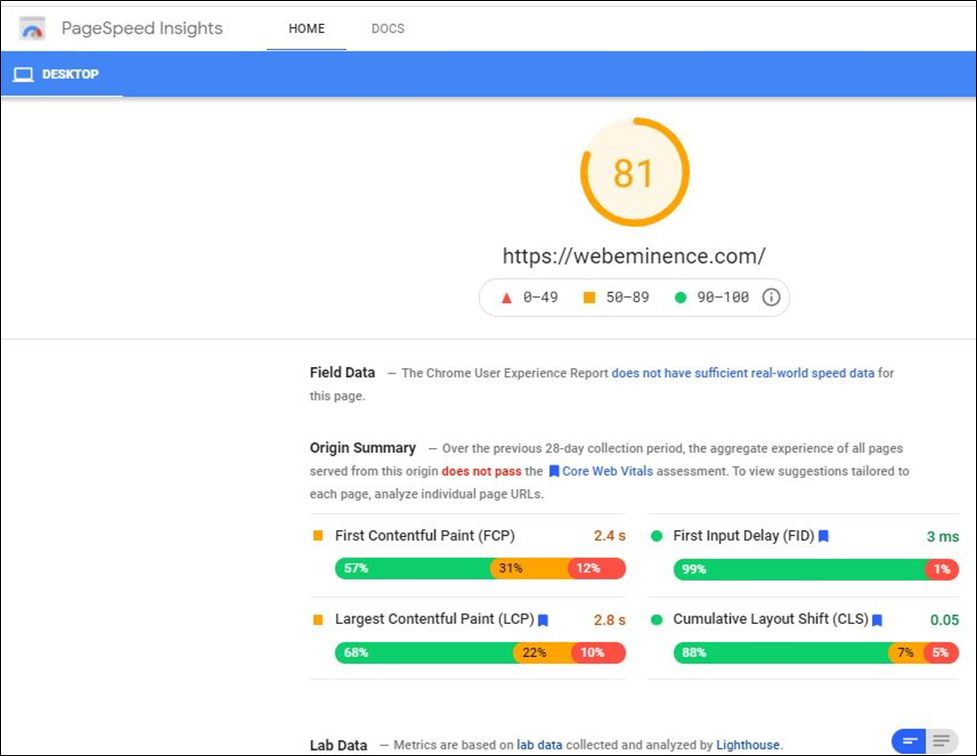 It shows you the score and provides you with tremendous suggestions on how to improve the development of your website.
Keyword Research
The next step is keyword research. It should be done with extra efficiency and keeping in mind your niche. Make sure to look for keywords that have buying intent.
For example, an academic service provider should go with 'buy research papers UK' rather than 'how to write a research paper'. Try another search term such as "write my essay UK."
Similarly, a website designer should target 'online website designing service' instead of 'how to design a website. Basically, keywords that have purchasing intent are more suitable for a service provider in comparison to the keywords that are intended for information. However, you can use information keywords in your blog.
Make sure the keywords are long. Keywords having four or more words have more searches and conversion rate as well.
Include keywords that have WH questions as voice searches are increasing, and normally voice searches start with WH questions.
Look for different keywords for each of our service pages. You should have an idea of how many pages you are creating. Check for your competitors' websites and get relevant ideas.
Make sure that your keywords have high search volume and lower competition. It will help you in creating bids and getting more clicks. You can use Google Keyword Planner for this purpose.
On-Page Optimization
Now, the next step is on-page optimization. It will benefit you in both SEO and SEM strategy for your website. On-page SEO mainly deals with the content that is to be created on your website.
While creating content, keep in mind a few things.
Make sure to use researched keywords in the content.
Create meta titles and meta descriptions for each page and insert your focused keyword in it.
Use a focused keyword within your H1.
Insert some keywords related to your focused keyword within the content and H2, H3 as well.
Make sure that the density of the focused keyword is no more than 1 to 1.5 percent. For instance, if you are writing content of 1000 words, then the density of the focus keyword could be 10 depending upon its length.
Similarly, the density of LSI keywords should be kept below the focused keyword.
It is important that the density of all other words in the content must be below the focused keyword and the LSI keywords.
Add images in the content to make it more visual and SEO friendly as well.
Include alt tags for the images related to your keyword.
Make sure that the written content is informative and directly describes your service. Do not add irrelevant information to the content.
Presenting all the content in a way that looks good for users is a really important job. You just can not include all the information on your page without keeping in mind the user experience.
These are the basic steps that are required for a good website development that will be effective for your SEO and SEM campaigns.
How It Will Work For SEO
When you are done with all the steps that I have discussed with you. This is the time to create some backlinks and increase the ranking of your site. You can go on with creating backlinks and On-Page SEO simultaneously as well.
Look for high-quality sites and try to get contextual backlinks from them.
Remember, do not go for black hat or grey hat SEO. It will ruin the worth of our website. Dissertation Assistance UK recommends getting contextual backlinks through guest posting. They are the most valuable backlinks.
How It Will Work For SEM
Side by side working on SEO, you can create a Google Ads Campaign for your website. Target selected pages of your website with relevant keywords. Use keywords that have buying intent. For example, for a website providing assignments, 'buy assignment online UK' will be the most suitable keyword to target their ads for. This keyword has buying intent and has better search volume as well.
While Summing Up…
This is how you can utilize a single business website for SEO and SEM as well. Lots of steps are similar, like website development and on-page optimization. Once you are there, you can then use the website for SEO and SEM strategies.
I hope that this post will help you balance SEO and SEM strategies for your business. SEO is a long term game, and SEM is a short term quick earning process. You can utilize SEM in order to keep your SEO going.